8 books and 8 pictures
Suzuki Kiyoshi
2011.11.29 Tues-12.24 Sat
12:00-19:00/Tue-Fri 12:00-17:00/Sat closed on Sun and Mon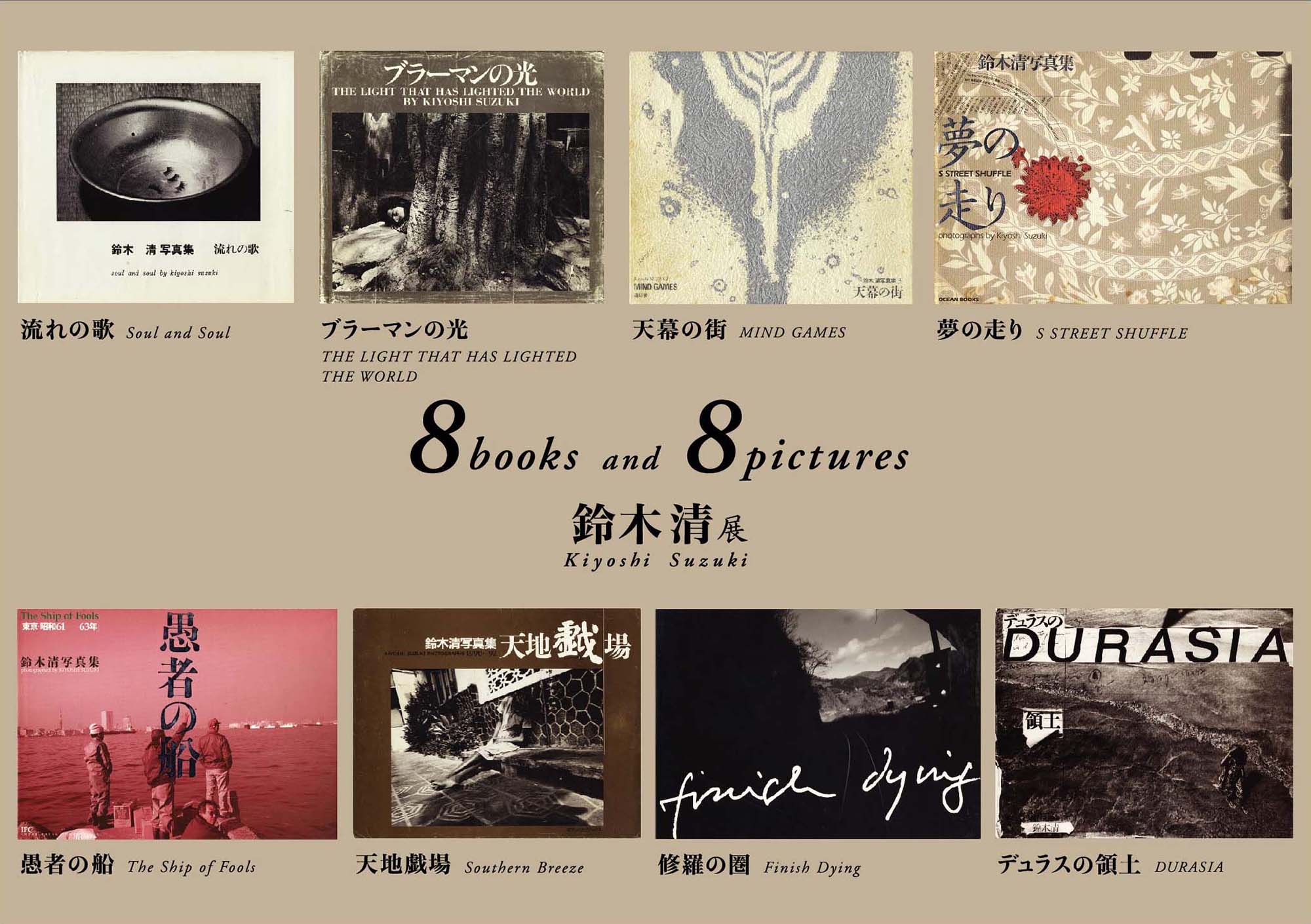 We are pleased to announce the last exhibition of this year by the late Kiyoshi Suzuki from November to December.
His first retrospective exhibition was held at The National Museum of Modern Art, Tokyo in December last year.
The catalogue was sold out and the exhibition received a great deal of attention.
This will be his first exhibition in Kansai region.
Over the course of his life, Suzuki Kiyoshi published 8 photo books in his life, which won recognition for his distinctive approach to making photo books.
He made photo books himself,including design and book cover.
They are a mixture of a library work and a photographic journey.
They are filled with his life, his era, his literature, his music, and his dream.
We will show 8 photo books and 8 pictures which were selected from each book.
It will be a very small event, but a highly ambitious one.
As this is an era in which the relationship between photography and publishing is undergoing drastic change, this exhibition will have special significance.
From 17:30 to 19:00 on December 3rd we will hold the talk by Kobayashi Mika who is guest reseacher of National Museum of ModernArt, Tokyo . We will have a small party 19:00-20:00. Please join us.