A Vague Scene
KAWAKITA Yu
2013.10.8 (tue) - 11.2(sat)
12:00-19:00/Tue-Fri 12:00-17:00/Sat closed on Sun and Mon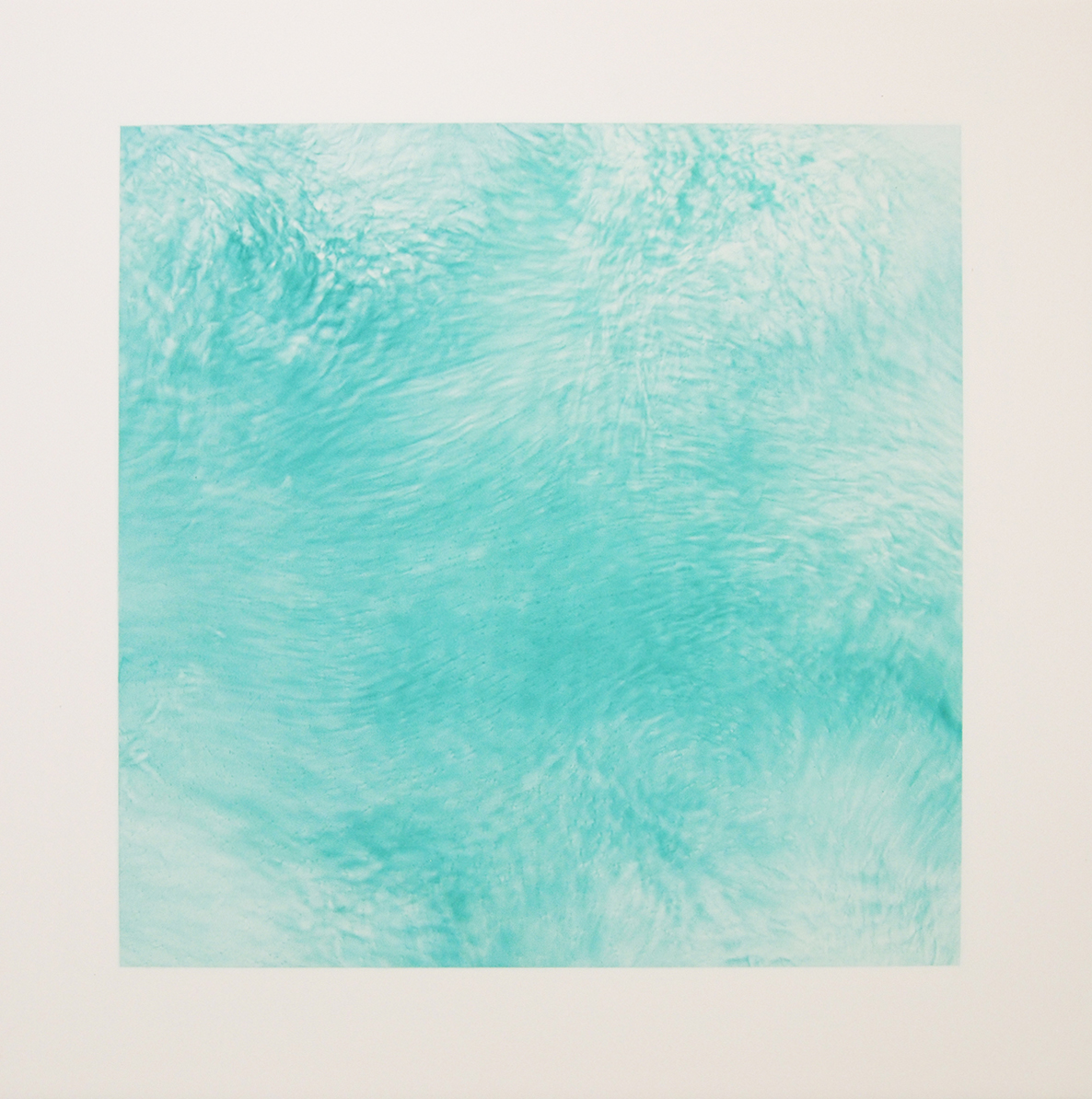 The Third Gallery Aya is pleased to announce a solo show titled "A Vague Scene" by Kawakita Yu.
The artist wants to express the texture of nature itself, including water, air, the vital power of plants, movement of wind and the human bodies within these thing.
In one of her works, she trace the shape of a river in blue and moss in green on a white canvas and paper.
Acclaimed for her works, she will join the VOCA exhibition in March 2014.
At this show, she will exhibit works which express a Vague Scene of a flowing river and air moving across the surface of tile.
Please enjoy her first exhibition at my gallery.
Kawakita Yu
Outline
| | |
| --- | --- |
| 1983 | Born in Kyoto, Japan |
| 2006 | B.A. Fine Art oil painting, Kyoto Seika University, Kyoto |
Solo Exhibitions
| | |
| --- | --- |
| 2022 | It is like a stain, like some scenery. Saji, Kameoka, Japan |
| 2019 | In Focus, Out of Focus. The Third Gallery Aya, Osaka, Japan |
| 2014 | A Day of Accumulated Moment. The Third Gallery Aya, Osaka, Japan |
| 2013 | A Vague Scene. The Third Gallery Aya, Osaka, Japan |
| 2012 | PARTICLES WITHIN PARTICLES WITHIN SCENES. eNars, Kyoto, Japan |
| 2010 | Evidence of fluctuation. Injected scenery. INAX Gallery2, Tokyo, Japan |
| 2009 | Days. Studio 90, Kyoto, Japan |
| 2007 | WATER WAVER. CUBIC gallery ITEZ, Kyoto, Japan |
| 2005 | YU KAWAKITA. Gallery Sinyosya, Kyoto, Japan |
Group Exhibitions
2023
Kawakita Yu & Kawachi Asako. Nihombashi Takashimaya S.C. Art Gallery, Tokyo, Japan
2014
SANDWICH | ANTEROOM. HOTEL ANTEROOM KYOTO, Kyoto, Japan
VOCA 2014. The Ueno Royal Museum, Tokyo, Japan
2013
TESHIMA MEETING art in katayama-tei. Katayama-tei, Tonosho, Japan
2012
MANPUKUJI ART FESTIVAL. Manpukuji temple, Kyoto, Japan
BIWAKO BIENNALE 2012. Ohmi-hachiman, Japan
2011
AMA –Art meets Amagasaki–. Former Amagasaki Police Station, Amagashiki, Japan
Stratosphere –Tracing the "self"–. Gallery αM, Tokyo, Japan
Art Court Frontier 2011. ART COURT Gallery, Osaka, Japan
2010
Beyond the painting. GALLERY FLEUR, Kyoto, Japan
45x45 on the wall. GALLERY ARTISLONG, Kyoto, Japan
2009
FLOATING STROKES. GALERIE KASHYA HILDEBRAND, Zurich, Switzerland
2008
SENJIRU – INFUSION. GALERIE KASHYA HILDEBRAND, Zurich, Switzerland
2006
Stairs. Contemporary Art Space Osaka, Osaka, Japan
2005
ME NO MAE WO KIKU. GALLERY FLEUR, Kyoto, Japan
Art Fair
2022
HIBIYA OKUROJI ART FAIR 2022. Hibiya Okuroji, Tokyo, Japan
2018
ART OSAKA 2018. HOTEL GRANVIA OSAKA, Osaka, Japan
ART in PARK HOTEL TOKYO 2018. PARK HOTEL Tokyo, Tokyo, Japan

2017
ART in PARK HOTEL TOKYO 2017. PARK HOTEL Tokyo, Tokyo, Japan
2016
ART in PARK HOTEL TOKYO 2016. PARK HOTEL Tokyo, Tokyo, Japan
ART OSAKA 2016. HOTEL GRANVIA OSAKA, Osaka, Japan
2015
ART OSAKA 2015. HOTEL GRANVIA OSAKA, Osaka, Japan
taguchi fine art + The Third Gallery Aya in Nakanoshima hosted by Kumi Okumura. NAKANOSHIMA Banks de sign de>, Osaka, Japan
2014
ART OSAKA 2014. HOTEL GRANVIA OSAKA, Osaka, Japan
2013
ART OSAKA 2013. HOTEL GRANVIA OSAKA, Osaka, Japan