Chizu/The Map
KAWADA Kikuji
Saturday, May 14, 2022 – Saturday, June 18, 2022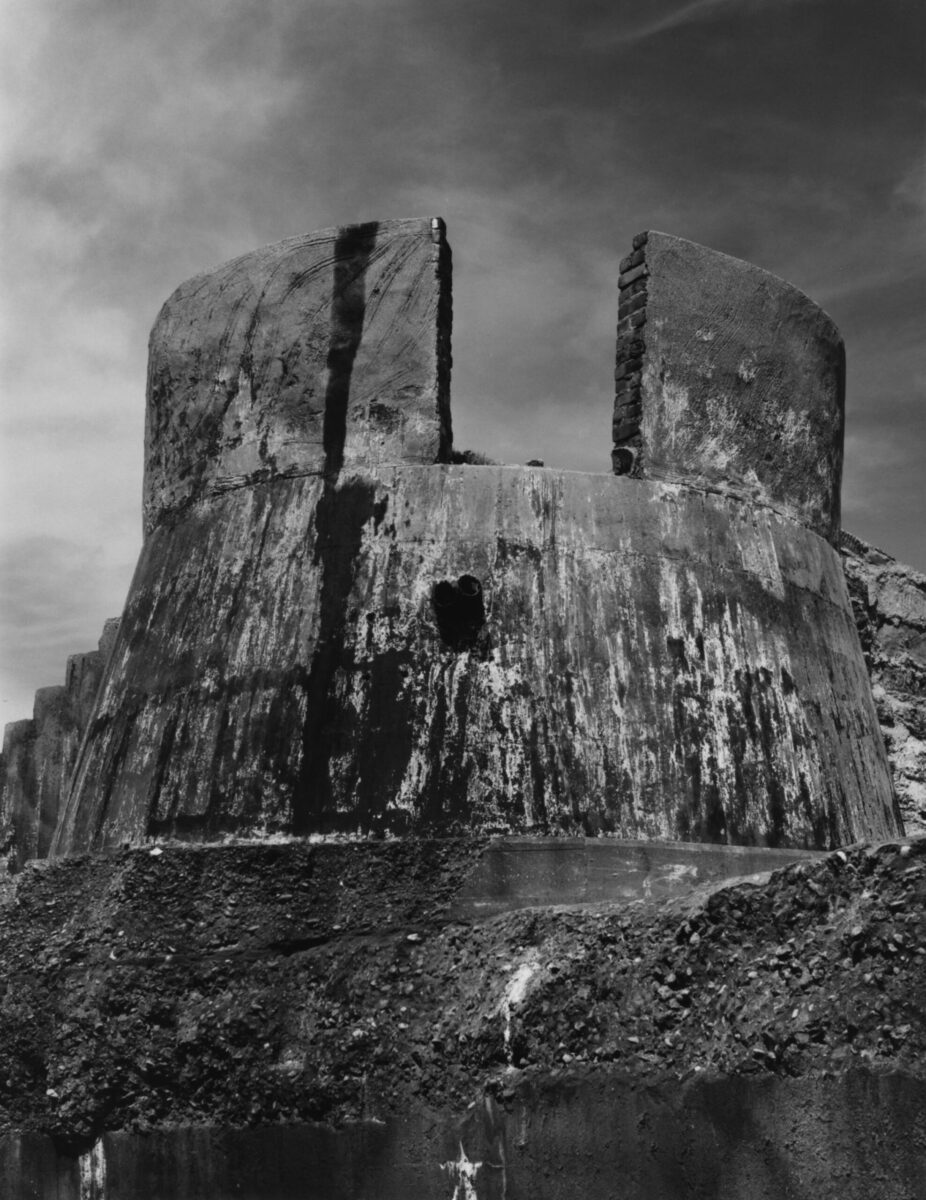 We are pleased to announce a solo exhibition of the work of KAWADA Kikuji, titled Map, which is held from May 15th to June 18th.
KAWADA Kikuji, born in 1933, made a stunning photographic debut in in 1965 with the publication of Chizu (The Map), a collection of photographs that transmuted memories of Japan's war defeat into works of art.He was a member of VIVO (1959-61), a photo agency formed with NARAHARA Ikko, HOSOE Eikoh, TOMATSU Shomei,SATO Akira and TANNO Akira, and he remains one of Japan's leading photographers to this day.Here we are pleased to present a broad selection of his works, from gelatin silver prints of the 1970s to digital prints produced in recent years.
A new edition of Chizu was published by Getsuyo-sha (Japan) and Nazraeli Press (US) in 2005, and a reprint by Akio Nagasawa Publishing was released in 2014. Last year, Mack (UK) and the New York Public Library (US) released Kawada Kikuji: Chizu (Maquette Edition), a restoration of Chizu handmade by Kawada. All of his photo books, from the first edition to the recent maquette edition, are on view in this exhibition.
KAWADA Kikuji
Born in Ibaraki, Japan in 1933. He joined Shinchosha in 1955. He became a freelance photographer and co-founded the VIVO collective in 1959 together with NARAHARA Ikko, HOSOE Eikoh, TOMATSU Shomei,SATO Akira and TANNO Akira.
In 1965 he released The Map, a groundbreaking photobook loaded with postwar political metaphor, and he continues to challenge our intellect with similarly fresh and clairvoyant images to this day. Kawada describes his work as "an expression of a specific scene in time and my relationship to it, framed accordingly, and the style born from the exchange." These days Kawada can be found posting images and photographic musings to his Instagram account.