Circulation Change
FUKUSHIGE Akiko
January 30(tue) to February 20(sat), 2016
12:00-19:00/Tue-Fri 12:00-17:00/Sat Closed on Sun and Mon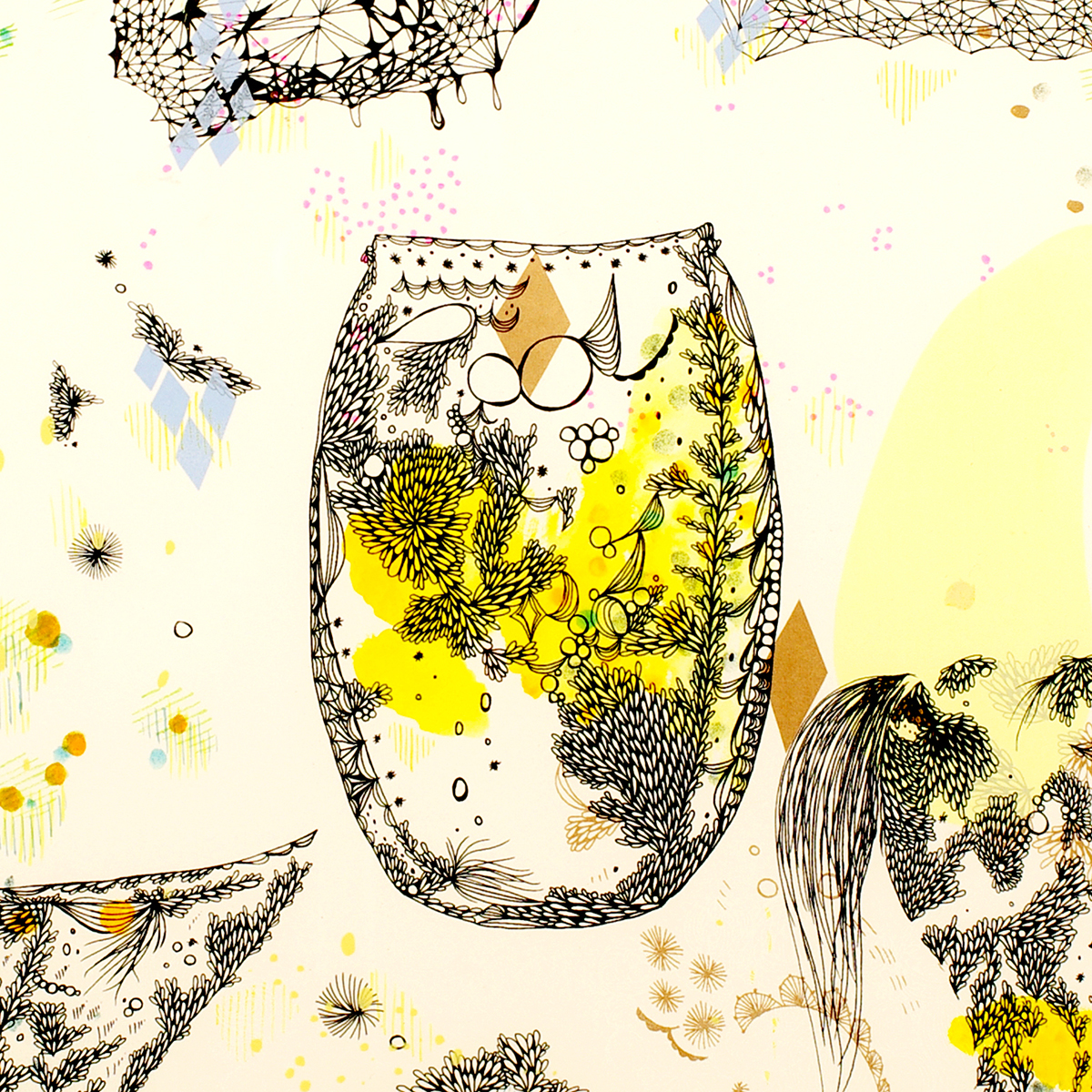 The Third Gallery Aya is pleased to announce a solo show by Fukushige Akiko titled "Circulation Change," which runs from January 30 to February 20, 2016.
This exhibition presents all of the artist's newest works, which were show at ART OSAKA 2015 and deal with her experiences in Mongolia.
In the past, she created works based on her experiences with the Sami people in the Arctic Circle, and she also made and showed works in Mexico and Portugal. This show is the first to focus on Asia.
Please join us.
January Party
January 30th (sat)17:00-19:00
The Third Gallery Aya will join a special small party called "January Party",which is planned by the gallries in Wakasa Building and the Santosu building across the street.
The Third Gallery Aya is on the 2nd floor, Yoshimi Arts on the 3rd floor, Sai Gallery on the 4th floor, and Calo is the on 5th floor of the Wakasa Building and Koichi Fine Arts is in the building across the street.
FUKUSHIGE Akiko a-fukushige.com
2000 Saga Art College,B.A. Painting
2001 Inter Medium Institute Graduate Shool,Contemporary art
Solo Exhibitions
2016 "Circulation change" The Third Gallery Aya, Osaka
2015 "Flow" The Third Gallery Aya, Osaka
2013 "here and there" The Third Gallery Aya, Osaka
2011 "CONTEMPLAR CRISANTEMOS" Museo de la ciudad, Mexico
2011 "Goahti" The Third Gallery Aya, Osaka
2010 "Mosi Mosi, Maze" Riddo Duottar Museat, Norway
2010 "Pole" Explore museum, Shiga
2006 "Bouquet" CAP HOUSE, Hyogo
2006 "Fluttering" Rabbit coffee, Kyoto
2002 "Akiko Fukushige" Sho Art Gallery, Tokyo
Group Exhibitions
2013 "ART OSAKA 2013" Hotel Granvia Osaka, Osaka
2012 "Art FAIR TOKYO 2012" Tokyo International Forum, Tokyo
2012 "ART OSAKA 2012" Hotel Granvia Osaka, Osaka
2012 "AOSANDO ART FAIR" NEAL'S YARD REMEDIES, Tokyo
2011 "Art FAIR TOKYO 2011" Tokyo International Forum, Tokyo
2010 "ART OSAKA 2010" Dojima Hotel, Osaka
2009 "Art FAIR TOKYO 2009" Tokyo International Forum, Tokyo
2008 "Onsa" itohen, Osaka
2006 "Place Connected Somewhere" Osaka Port Red Brick Warehouse, Osaka
2006 "Remove a sign,piano,piano" Osaka Port Red Brick Warehouse, Osaka
2004-2008 "How are you,PHOTOGRAPHY?" Yuji Kobayashi of Photograph Studio/Gallery maronie, Kyoto
2002 "EPSON COLOR IMAGING CONTEST 2003" Spiral, Tokyo
2002 "Woman's Portraits of Lives" EPSON IMAGING GALLERY EPSITE, Tokyo
2002 "TRANS EXPO 1970-2002" Association of Japanese international expotion, Osaka
2002 "→展" Gallery Tento, Osaka
2000 "展" OPT Gallery, Kyoto