empathize
FUJIYASU Jun
2014 5.13 (Tue) - 5.24 (Sat)
12:00-19:00/Tue-Fri 12:00-17:00/Sat closed on Sun and Mon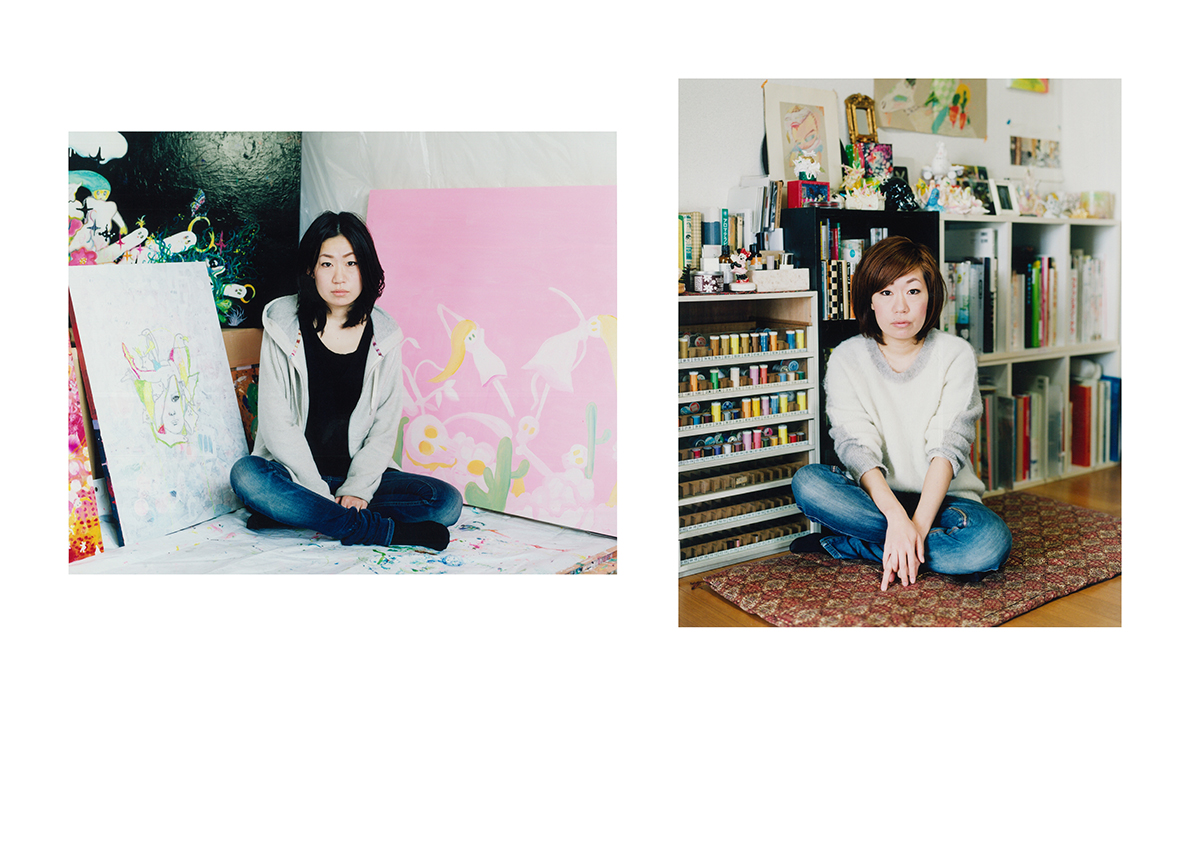 The Third Gallery Aya is pleased to announce a project titled "824," which introduces and encourages young artists.
It runs from May 13th to June 7th, 2014.
We are showing a solo exhibition by Fujiyasu Jun first and a group show of Fujiyasu, Fukuta Masakazu and Uyama Toshinori. Fukuta and Uyama became members of this group this year.
Artist statement
I have asked myself several questions over and over, since I was born about being a twin.
One is whether I should feel like a twin consciously.
The second is how I should confront my fear the people will mistake me for my brother. The last question is how I can establish my own identity in an environment where some people often compare me with my twin.
I wonder how other twins confront these problems.
I thought I would like to find out part of the answer to these problems.
And also I thought that I would like to understand more about all human being through the filter of "twins".
Fujiyasu Jun
1981: Born in Tokyo.
2005: Graduated from the economics department at Doshisha University.
2007: Completed a course at Shashin Hyogen Daigaku (University of Photographic Expression).
2008: Won the grand prize in the Shiogama Photo Festival Award.
Currently living in Osaka.
Solo Exhibitions
2013 "empathize @ Fundokin Apartment in Oita", Fundokin Apartment, Oita
2012 "empathize", The Third Gallery Aya, Osaka
2009 "34", The Third Gallery Aya, Osaka
2009 "DZ" dizygotic twins, Gallery Pippo, Tokyo
2008 "DZ" dizygotic twins, Saito Media Library, Osaka
2007 "DZ" dizygotic twins, Gallery Hot, Osaka
Group Exhibitions
2012 "Developing Photo Exhibition Vol. 3", Kaigandori Gallery CASO, Osaka
Publication
2008 "DZ dizygotic twins"