Figures of Fertilities
KAI Keijiro
Saturday, April 17, 2021–Saturday, May 15, 2021 *Closed from Sunday, May 2–Monday, May 10
12:00-19:00(Wednesday – Friday) , 12:00-17:00(Saturday)
By appointment only on Tuesday.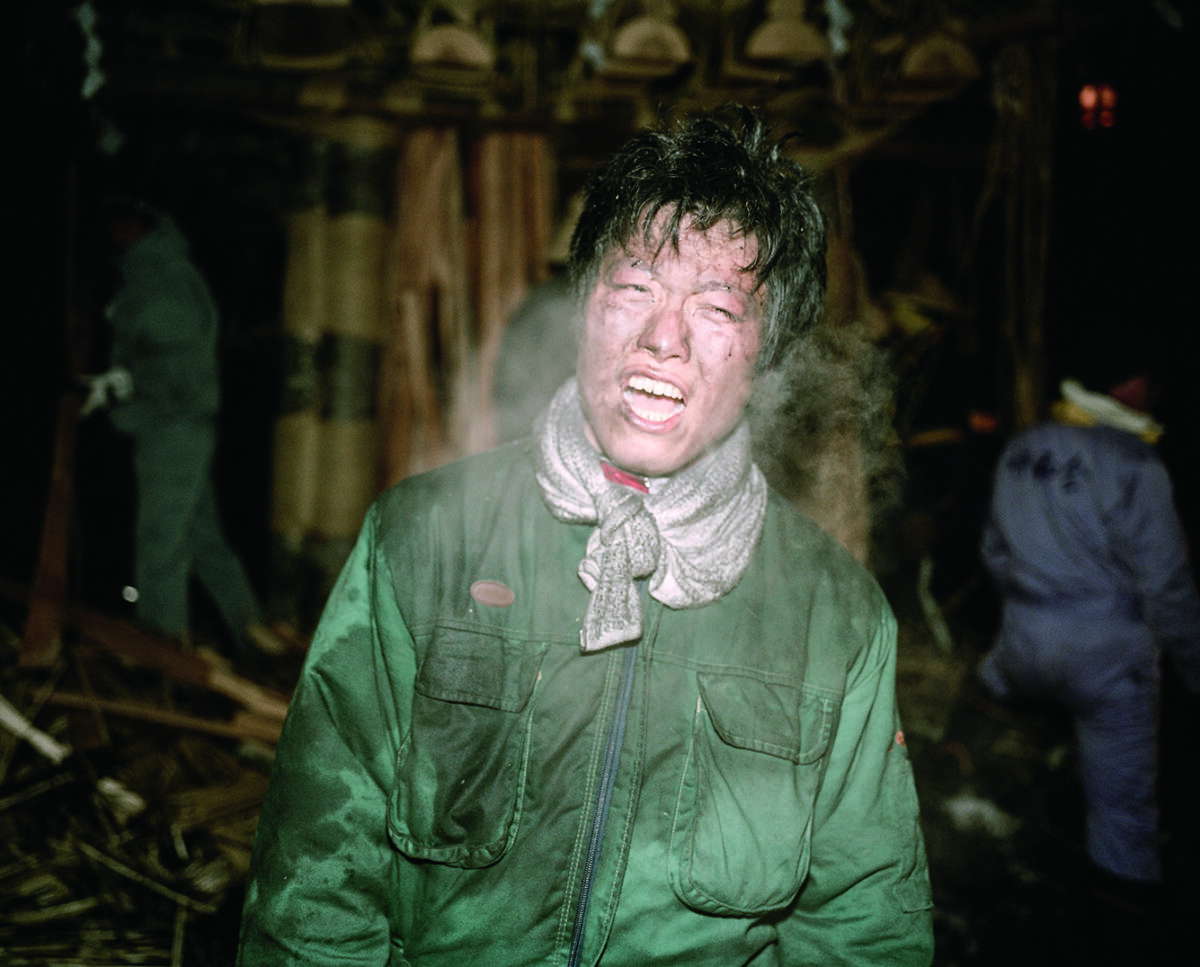 The Third Gallery Aya is very pleased to announce an exhibition by KAI Keijiro.
Keijiro Kai photographs rituals with a martial character traditionally held in various parts of the world.
His work began with Shrove Tuesday, photographs exploring the origins of football, and in 2020 he published the book Down to the Bone, a collection of photographs that captures the violent energy lying at the root of male lives, which he took while immersed in these events. At a 2020 exhibition held at the Nikon Salon, he won the Ina Nobuo Award.
In his first exhibition at The Third Gallery Aya, he presents Down to the Bone, a series of photographs of festivals in Akita; Bear in Hand, a series of photographs of festivals in Nagano; and his new work, Dressed to Celebrate in Kira
Many festivals have been canceled due to the threat of the ongoing COVID-19 pandemic. Under these circumstances, where does all the pent-up energy go? These pictures grapple with the existential nature of the human body and portray it in a state of release.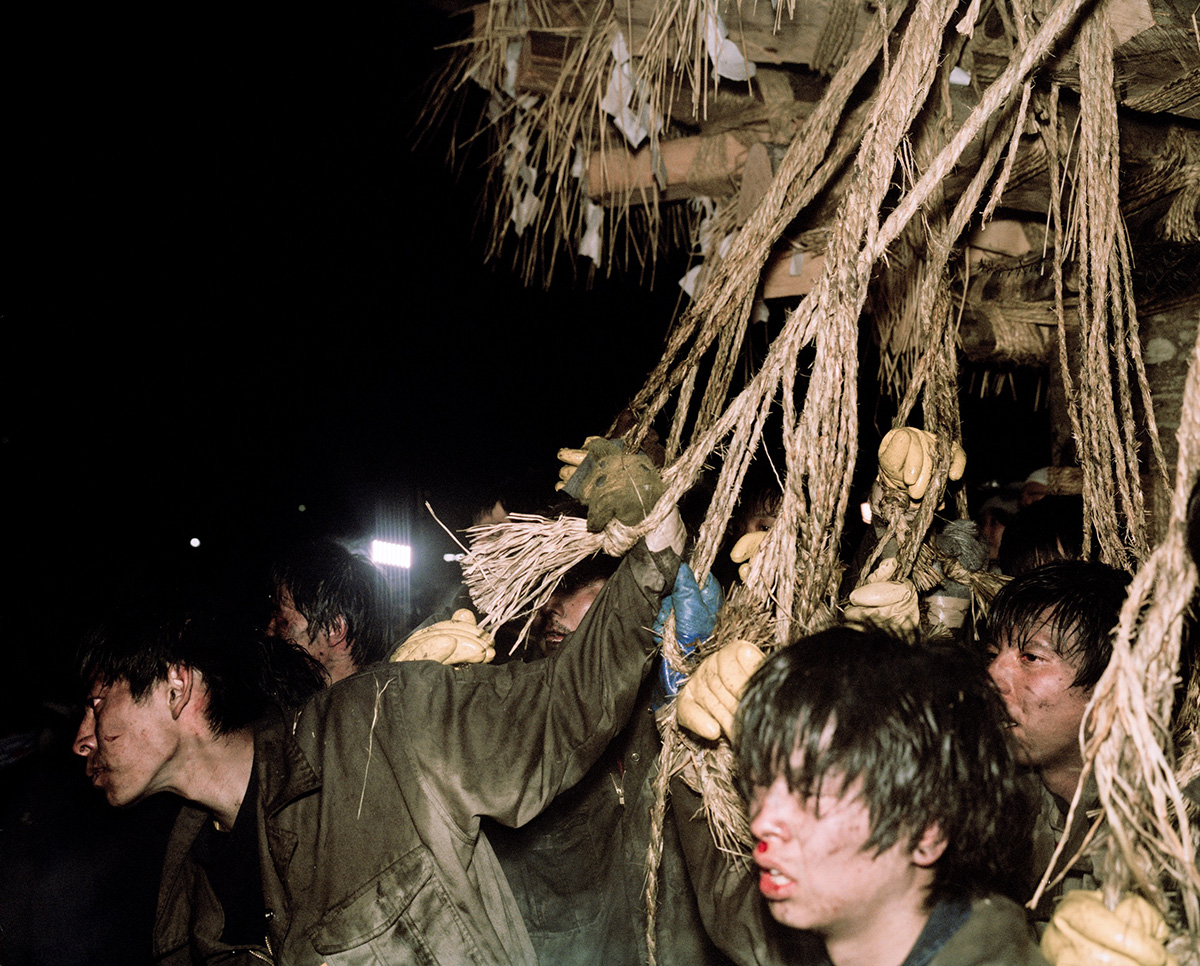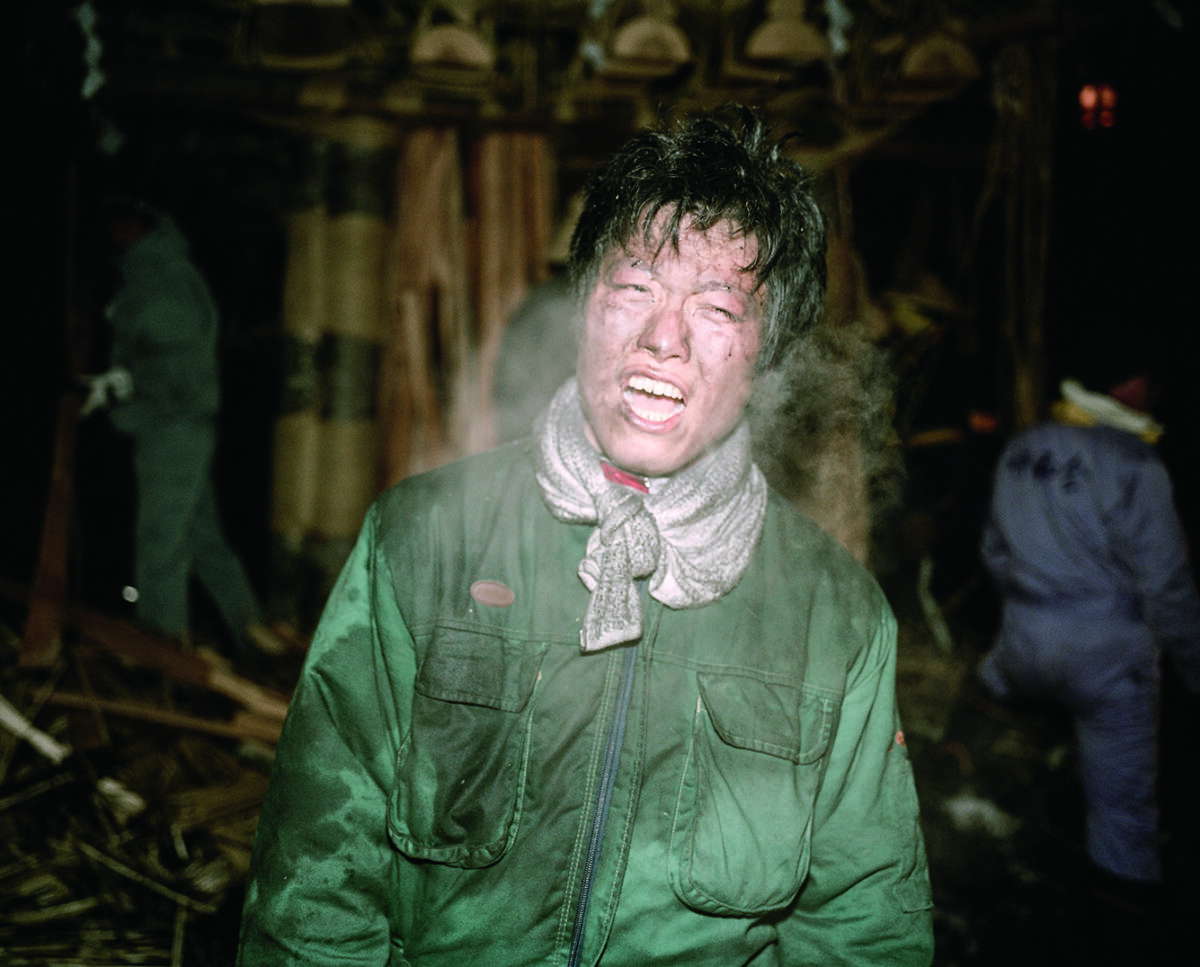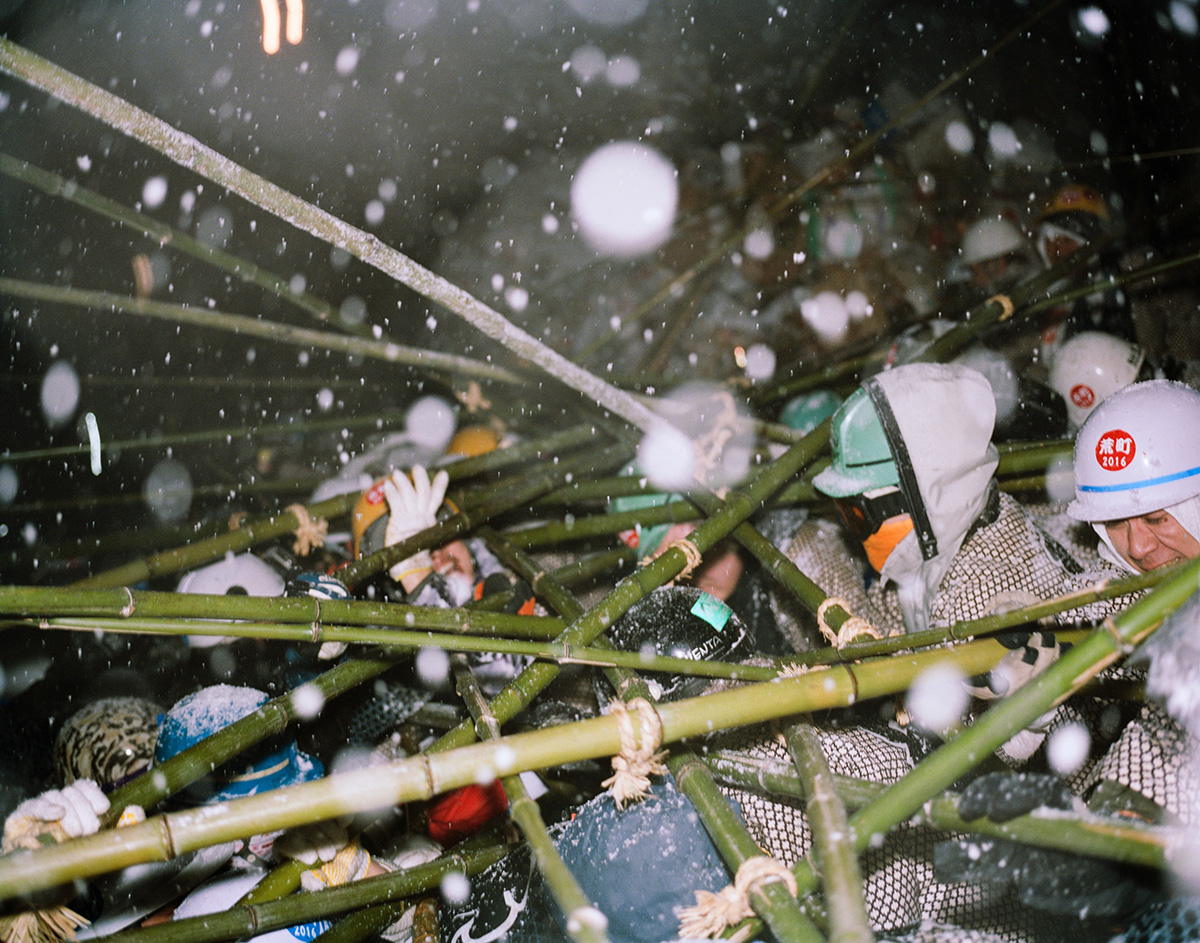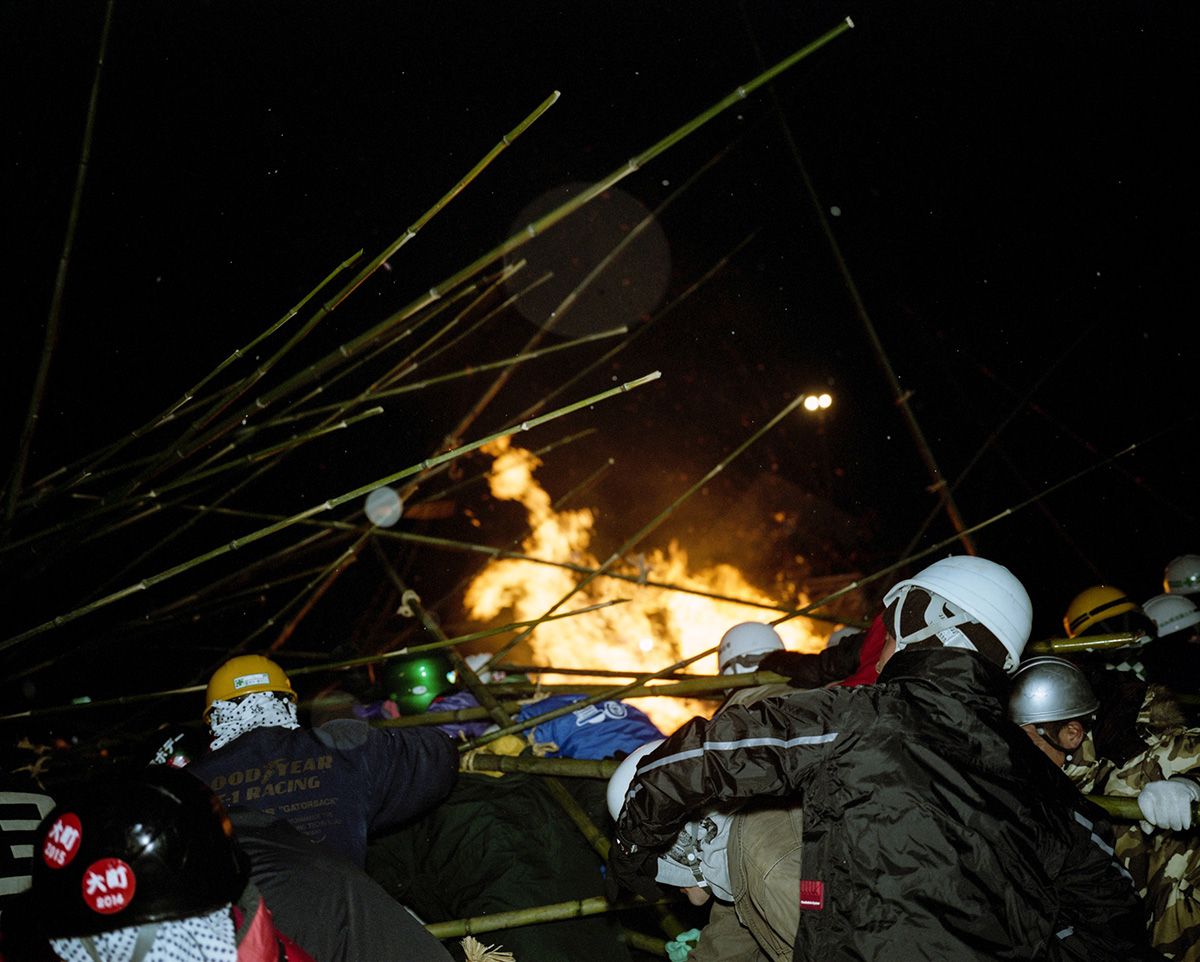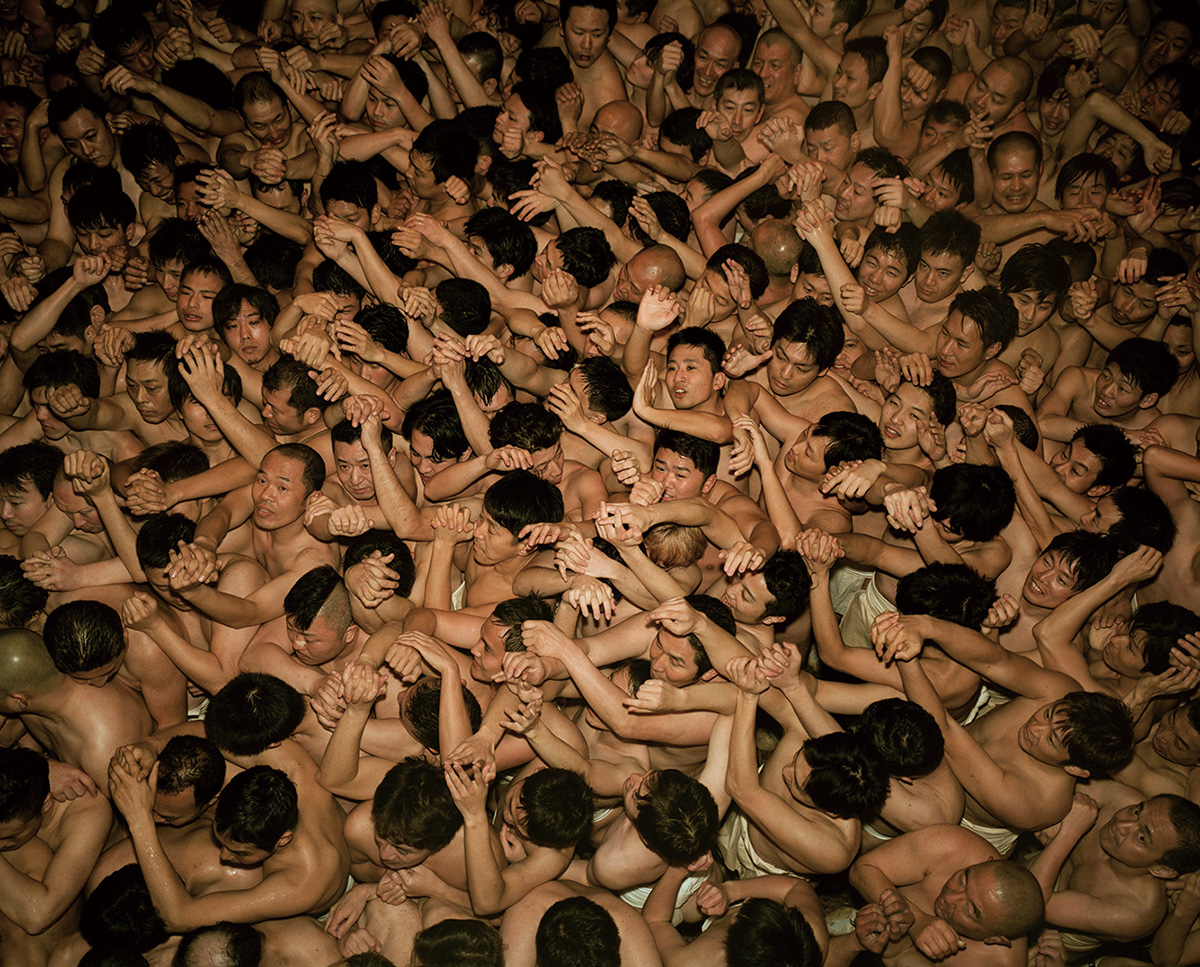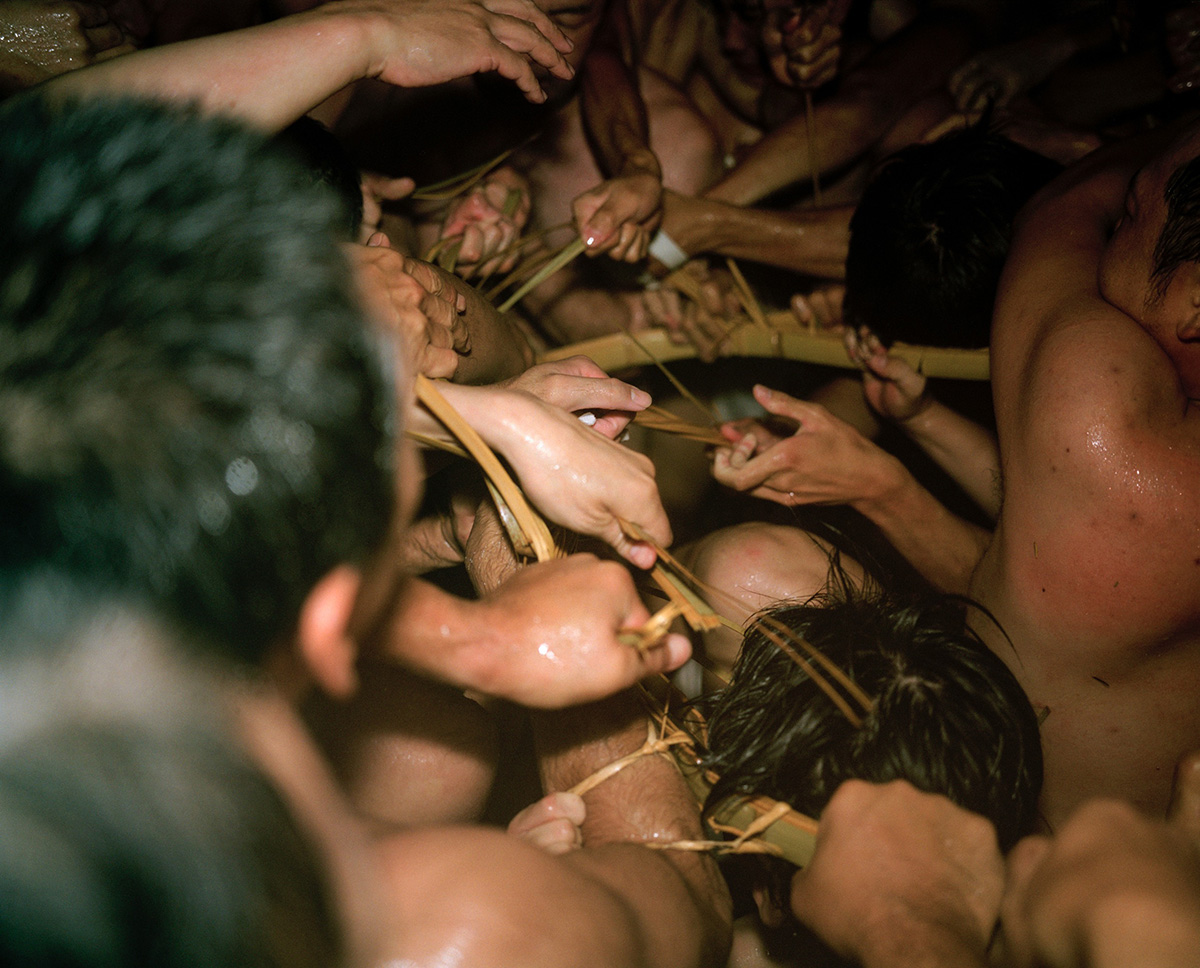 1974 Born in Fukuoka Prefecture
1997 Graduated from Nihon University, College of Science and Technology
2002 Tokyo College of Photography
2012 Start as a member of TOTEM POLE PHOTO GALLERY
Prize
2016 Awarded the Shiogama Photo Festival Award (grand prize)
2016 Awarded the 28th Shashin-no-kai Award
2020 Awarded the 20th Sagamihara Photo Award
2021 Awarded the 45th Ina Nobuo Award
Solo Exhibition
2021 Shrove Tuesday, READAN DEAT, Hiroshima
2020 Down to the Bone, Vojitsusha the bookstore, Tokyo
2020 Clothed in Sunny Finery, TOTEM POLE PHOTO GALLERY, Tokyo
2020 Down to the Bone, Ginza Nikon Salon, Tokyo
2020 Charanga, GALLERY 176, Osaka
2020 Down to the Bone, Osaka Nikon Salon, Osaka
2020 Shrove Tuesday & Opens and Stands Up,Yartgallery, Seoul
2019 Charanga, TOTEM POLE PHOTO GALLERY, Tokyo
2017 Opens and Stands Up, TOTEM POLE PHOTO GALLERY, Tokyo
2017 Human "life" seen in the festival, The Takano Tatsuyuki Memorial Oborozukiyo-no-yakata Hanzan Bunko Museum, Nagano
2016 Wounded Bears, The Takano Tatsuyuki Memorial Oborozukiyo-no-yakata Hanzan Bunko Museum, Nagano
2016 Wounded Bears, TOTEM POLE PHOTO GALLERY, Tokyo
2016 Down to the Bone, TOTEM POLE PHOTO GALLERY, Tokyo
2015 Down to the Bone, TOTEM POLE PHOTO GALLERY, Tokyo
2015 Shrove Tuesday, UTRECHT, Tokyo
2015 Wounded Bears, TOTEM POLE PHOTO GALLERY, Tokyo
2014 Ashbourne & Maracanã, TOTEM POLE PHOTO GALLERY, Tokyo
2014 Shrove Tuesday, Tokyo College of Photography SPACE 56, Kanagawa
2014 Wounded Bears, TOTEM POLE PHOTO GALLERY, Tokyo
2013 Shrove Tuesday, Osaka Nikon Salon, Osaka
2013 Shrove Tuesday, Shinjuku Nikon Salon, Tokyo
2013 Shrove Tuesday, TOTEM POLE PHOTO GALLERY, Tokyo
2013 Plain Pictures, TOTEM POLE PHOTO GALLERY, Tokyo
2012 Shrove Tuesday, TOTEM POLE PHOTO GALLERY, Tokyo
2012 TOKYO STREAM, TOTEM POLE PHOTO GALLERY, Tokyo
2011 TOKYO STREAM, epSITE, Tokyo
2009 THE SURFACES 2, TOTEM POLE PHOTO GALLERY, Tokyo
2007 THE SURFACES, LOTUS ROOT GALLERY, Tokyo
Group Exhibition
2019 26th Noorderlicht International Photography Festival 2019, Noorderlicht Photo Gallery, Groningen, Holland
2018 Itonami and Kageboshi, Nigataeya, Nigata
2016 Daegu Photo Biennale 2016, Daegu Culture & Arts Center, Daegu
2016 The 28th Shashin-no-kai award exhibition, Place M, Tokyo
Artfair
2018 Taipei Photo 2018, National CKS Memorial Hall, Taipei
Publication
​2020 Down to the Bone, Shinjuku Shobo
2016 Wounded Bears, Totem Pole Photo Gallery
2013 Shrove Tuesday, Totem Pole Photo Gallery