Goahti
Akiko Fukushige
2011. 3.1 Sat - 3.19 Sat
12:00-19:00/Tue-Fri 12:00-17:00/Sat closed on Sun and Mon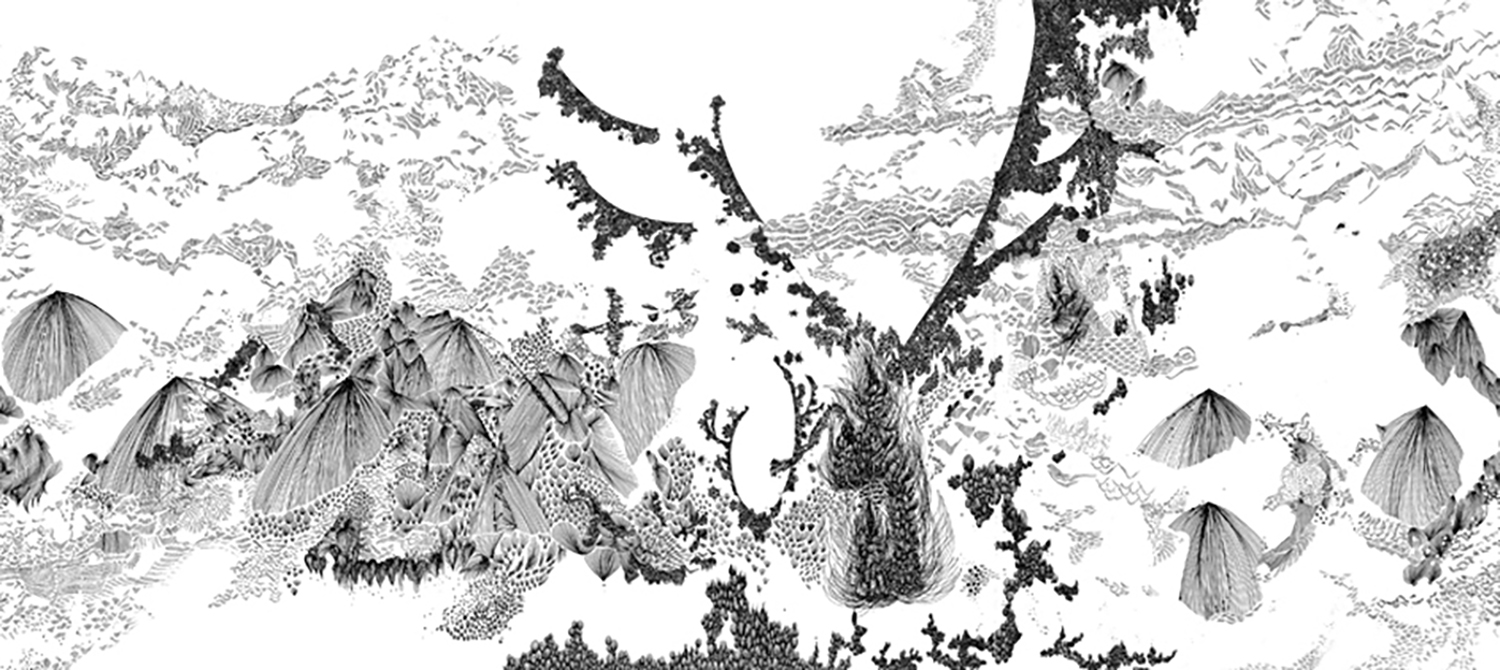 We are pleased to announce an exhibition by Akiko Fukushiga called "Goahti" in March.
The artist stayed in the North Pole area of Norway in 2010 for 3 months and has made her art works based on these experiences.
Please enjoy looking at the works she was inspired to make by a landscape and climate with temperatures as low as minus 40 degrees that she had never experienced in Japan.
She saw the shiny reflection of the air and roads as they changed into snow crystals and communicated with the Sami, the indigenous people of the area.
The pictures consist of drawings and silk screens. Silk screen are made up of Japanese landscape where she was raised and the drawing are made up of the nature which she saw at the Arctic Pole.
She exhibited these works in a Sami museum in Norway in the autumn of 2010 and three of them were collected by the museum.
The Sami, have 2 custom of going inside tent called a "Goahti", the title of the show to think and relax .
We would like to exhibit her works as if the Same were talking in a goahti, relaxing in the light.