here and there
FUKUSHIGE Akiko
2013.7.16 Mon - 8.3 Sat
12:00-19:00/Tue-Fri 12:00-17:00/Sat closed on Sun and Mon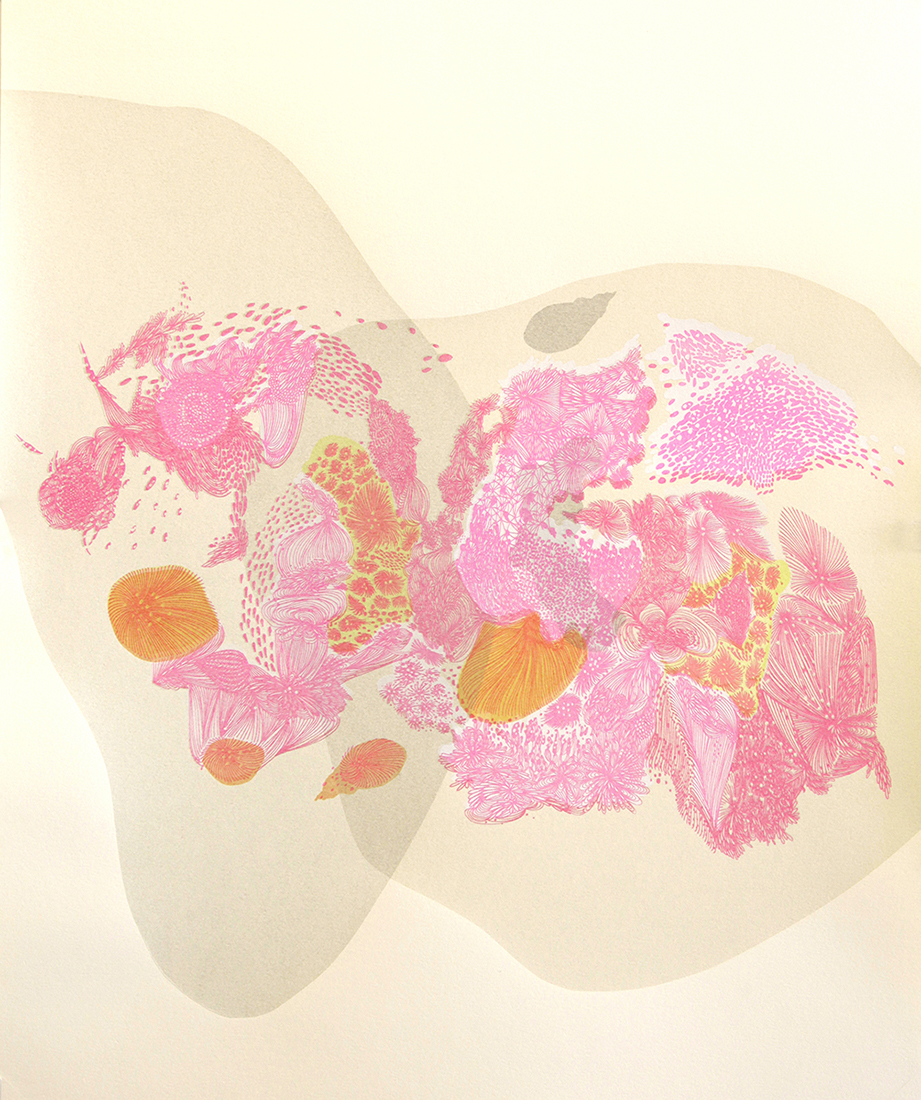 The Third Gallery Aya is pleased to announce a solo show titled "Anatakonata;here and there"by Fukushige Akiko.
"Anatakonata" was the title of a newsletter which Fukushige Akiko's grandfather sent to his relatives for several decades. The word means "here and there".
Artist Statement
My grand father forced each member of family to write a tanka poem or senryu poem on particular theme for each monthly issue.
Making works based on my feeling through my daily life and my travel is very similar to writing a tanka poem or a senryu poem.
I would like to show the pictures of the Udefukumo asteroid which I saw on Ishigaki Island, and the Dancing I had a fateful encounter with the night
in Gujohachiman. These are connected to my experiences here and there in Japan.
Art works based on an artist life are very common.
In the case of Fukushige Akiko, her works were inspired by her residence the North Pole with the Sami people
and by her stay in Portugal. Her works changes depending on each situation.
This time we would like to show her works related to Japan, where she now lives. They are inspired by her feeling in her daily life.
The title of her exhibition is "Anatakonata;here and there", because this is the title of her grandfather's newsletter.
The newsletter was full of tanka poems by their relatives. They expressed their own feeling through these verses.
This dialogue between her, her relatives, and her grandfather was like her standing point for her art.
Please enjoy them.
The exhibition will be held in conjunction with an art fair titled ART OSAKA on 20th and 21st of July at Hotel Granvia.
We will show this Fukushige's work and the work of Kawakita Yu who will have a solo show at this gallery in Autumn,
Abe Jun, Akasaki Mima, Uemura Akiko and Okanoue Toshiko.
We will also have an artist's talk by Fukushige on the 2nd of August from 19:30 to 21:00 at this gallery.