Legend Flight of ICARUS in Greece
Katsuhiro Yamaguchi
2009.12.1.Tue- 12.26.Sat
12:00-19:00/Tue-Fri 12:00-17:00/Sat closed on Sun and Mon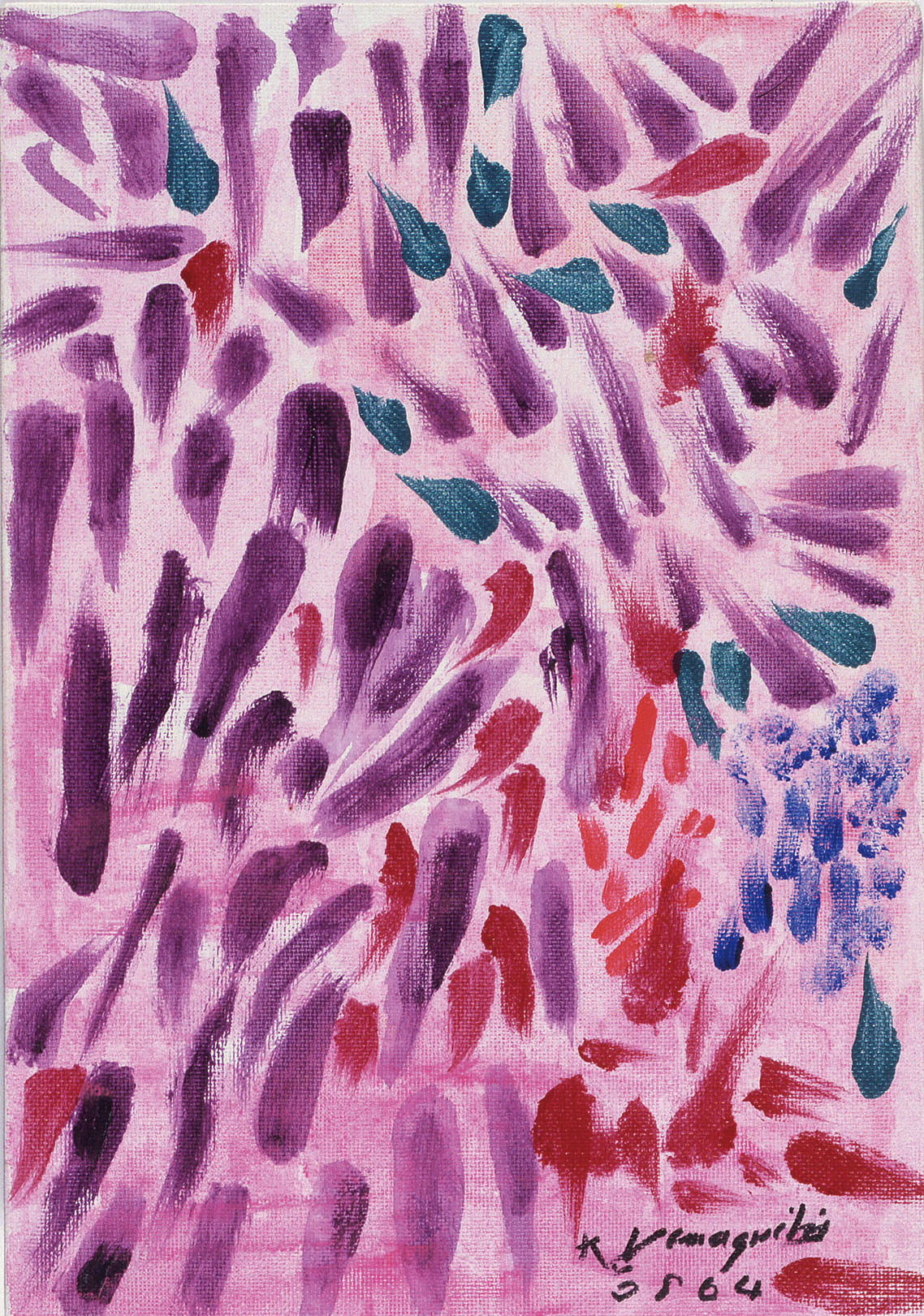 We are pleased to announce an exhibition titled "Legend Flight of ICARUS in Greece" by Katsuhiro Yamaguchi, his first solo show in 3 years.
This will be the last exhibition at my gallery this year.
Yamaguchi has explored the possibility of Art based on poetic and cosmic visions. Despite suffering a stroke in 2001, he has continued to make his work.
The pictures in this exhibition is simple and pure.
These works consist of essential elements after yamaguchi pruned them of impurities.
The various colors of these works will set visitors free.
This series follows "Flight Dream", which was shown at the architect Osamu Ishiyama's exhibition at Setagaya Art Museum last year.
We have specialized in photography, but this exhibition marks the first painting show at The Third Gallery Aya.
Artist Statement
I began making this series of paintings dealing with the ancient Greek legend of Icarus and his father Dedalus' nonsensical aeronautics in response to the current belief that the computer is almighty. There is no doubt in my mind that Icarus and Dedalus used a wind-powered glider to fly.
As I thought back on how the helicopter-like bamboo toys and paper airplanes I played with as a child floated through the air, I began using an original type of brushwork. I learned this technique from someone who did calligraphy for many years a long time ago. This brush movement has the power to soar, and before I knew it, this new technique had become a habit with me. As I use it to paint, Icarus soars. And I have continued to use it…over and over again.
What you see here in the gallery is the result. The paint I used was acrylic made by the Turner company. I also used fluorescent colors that shine in ultraviolet light. From these works, I think you'll understand my critical attitude toward the virtual age.