Lines, Beyond
Kiriko Shirobayashi
2010. 7.6 Tue - 7.24 Sat
12:00-19:00/Tue-Fri 12:00-17:00/Sat closed on Sun and Mon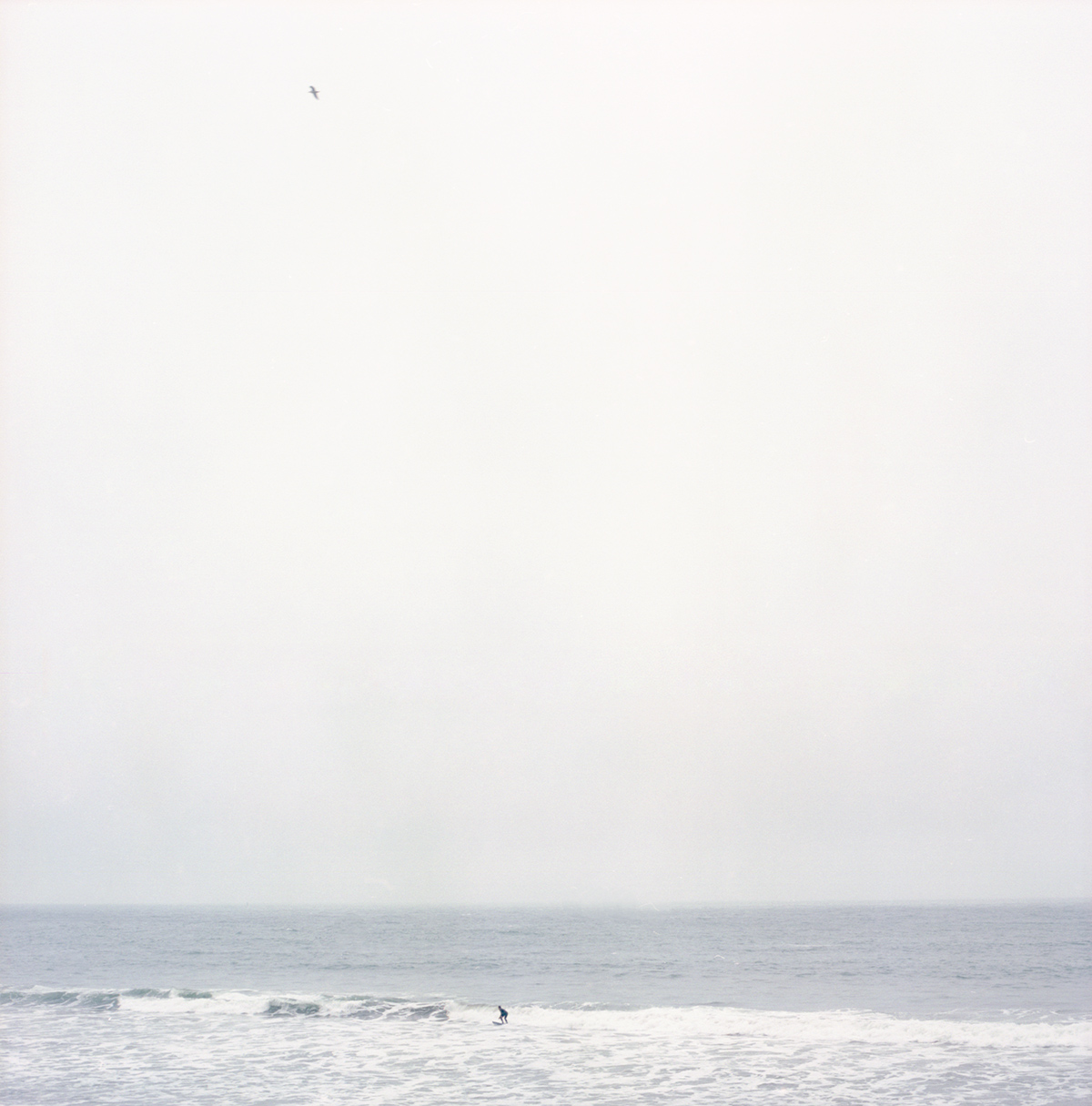 The Third Gallery Aya is pleased to announce a solo show by Kiriko Shirobayashi called "Lines, Beyond" which runs from July 6 to July 24, 2010.
This is her first exhibition at The Third Gallery Aya.
After graduating from Osaka University of Arts, she studied photography and visual arts at the School of Visual Arts, NY. She lives and makes her works in New York.
"Lines, Beyond" is Shirobayashi's main series in which she photographed horizons all over the earth.
As her first photo book was published this March by Toseisha and Nazraeli Press, her works have been developing more.
On July 6, 2010, from 19:30 to 21:00, we will present a talk event by the artist. Please join us.
Artist Statement
Beyond the horizon there are continued horizons; just as beyond our visual scope, there are lives and incidents we cannot see. The landscape does not exist alone … it affects our experiences, just as our actions affect it. It exists in conjunction with other related environments, and it carries layers of history beneath its surface.
I remember September 11. I was at a beach near New York City and looking towards Manhattan. It was a very beautiful, sunny day; the waves were calm, and the beach was so peaceful. Although I knew of the attacks, it was impossible to conceive what was happening beyond the horizon. I remember myself looking over the peaceful landscape and feeling irritated by my uselessness.
On another occasion, I remember traveling alone, thinking of family and someone who I wanted to share the view with. By looking into the distance of the landscape I was encouraged by the concept that the sphere continued beyond the horizon, and drew conceptual lines connecting me to them.
In broad terms, this project is about making a profile of the earth by photographing with a medium-format camera various horizons, including oceans, cityscapes, industrial landscapes, forests, wastelands, etc. The implicit meaning, however, is not only to present a series of physical landscapes, but to allow the audience to create their own lines that extend from their own viewpoint into the distance, from their own lives and experiences out towards those of others.
I intend to document a broad variety of places; the criteria of such sites would be that they depict sometimes-incongruous locations as one fluid line; so the viewers cannot easily disassociate themselves from the foreign landscape, but instead sees it as a continuation of their own environment.
The landscape may include a landmark building, an open field, or a group of people. These objects, however, do not stand out, but exist merely as parts of the landscapes, yet they are all inextricably linked by the fact that they are an integral part of the horizon, an expansive portrait of our world and us.