neo-824
FUJIYASU Jun, UYAMA Toshinori, FUKUTA Masakazu
2014 5.27 (Tue) - 6.14 (Sat)
12:00-19:00/Tue-Fri 12:00-17:00/Sat closed on Sun and Mon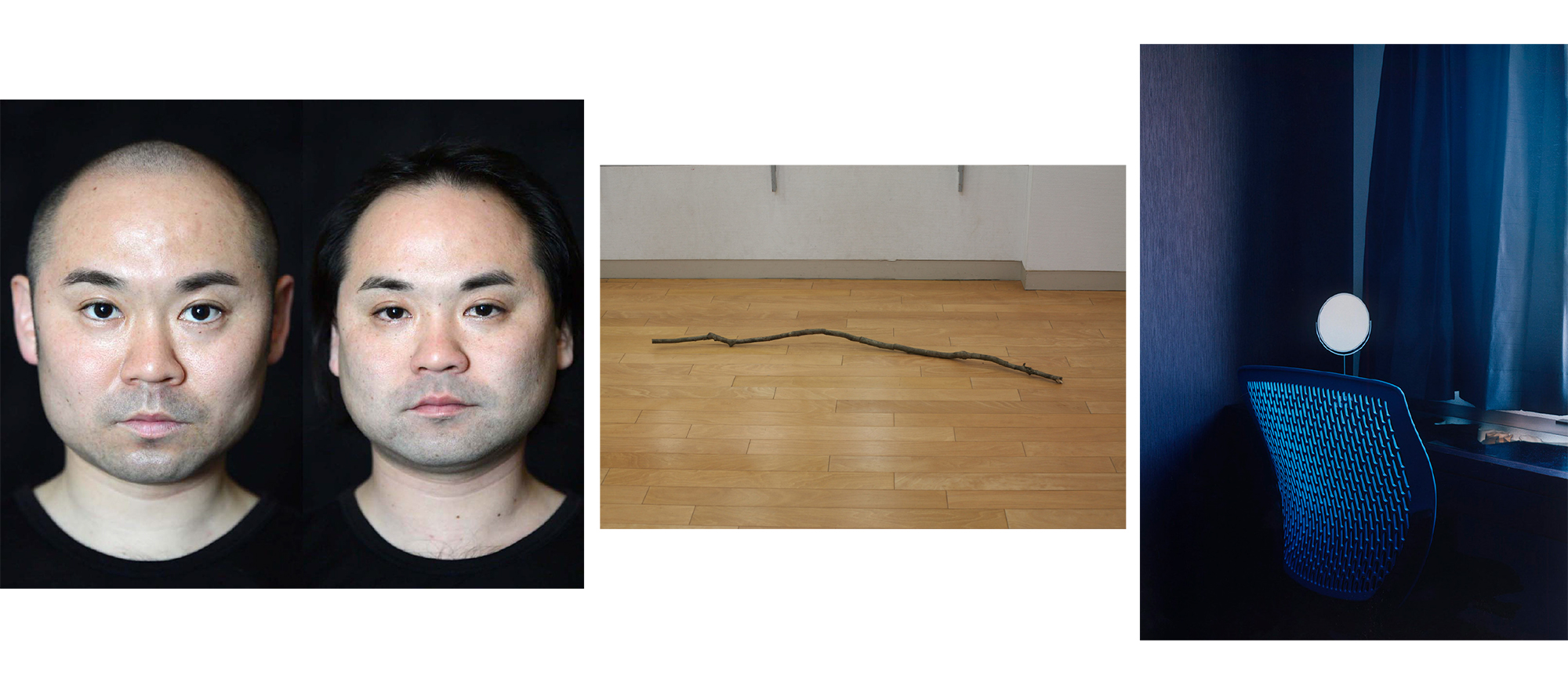 The Third Gallery Aya is pleased to announce a project titled "824," which introduces and encourages young artists.
It runs from May 13th to June 7th, 2014.
We are showing a solo exhibition by Fujiyasu Jun first and a group show of Fujiyasu, Fukuta Masakazu and Uyama Toshinori. Fukuta and Uyama became members of this group this year.
Each show has a unique theme. You will certainly enjoy each work by the artists as they explore the theme throughly. Please join us.
Fujiyasu Jun received the grand prix in The 1st Shiogama Photo Festival Award for his work titled "DZ," which focuses on his twin brother and himself. He has continuously created works with the theme of identity and the relationship between himself and others.
You will be able to see Fujiyasu's works, which don't show the twins in one shot. He has also exhibited them separately. This solo show, called "empathize", will run from May 13th to 24th.
He is also going to exhibit a new series derive from "DZ" in the group show.
Uyama Toshinori faces ordinary but unfamiliar landscapes through the lens and finds different details in the land in his "Land". These works have a very tactile sense.
He has also photographed the rooms of ordinary business hotels in Japan in his "after a stay" series. If he did not have a camera, we could not see the rooms in this way. Through his big-format camera, we can recognize how interesting the details of the land and the hotels are. He is a winner of the Okamoto Taro Award. He has shown his works not only in the Kansai area but also in other places in Japan.
Fukuta Masakazu made a branch-like objects called "new timeline/great escape/branch" in which he picked up fallen branches in a grove to cut them off. After cutting them, he reconstructed and changed its temporal axis.
In another series he photographed the surface of a river using fixed-point observation and reconstructed the pieces of the pictures after cutting them up.The title of this work is "river-river". He also photographed stone and wooden sculpture, from all kinds of angles and made 2 dimensions out of these originally 3 dimensional pieces. The title of this work is "surface/atmosphere".
His main theme is memory. He has shown videos, installations and photographs.