Parallax
Hideki Kuwajima
2011. 9.2 Fri - 9.24 Sat
12:00-19:00/Tue-Fri 12:00-17:00/Sat closed on Sun and Mon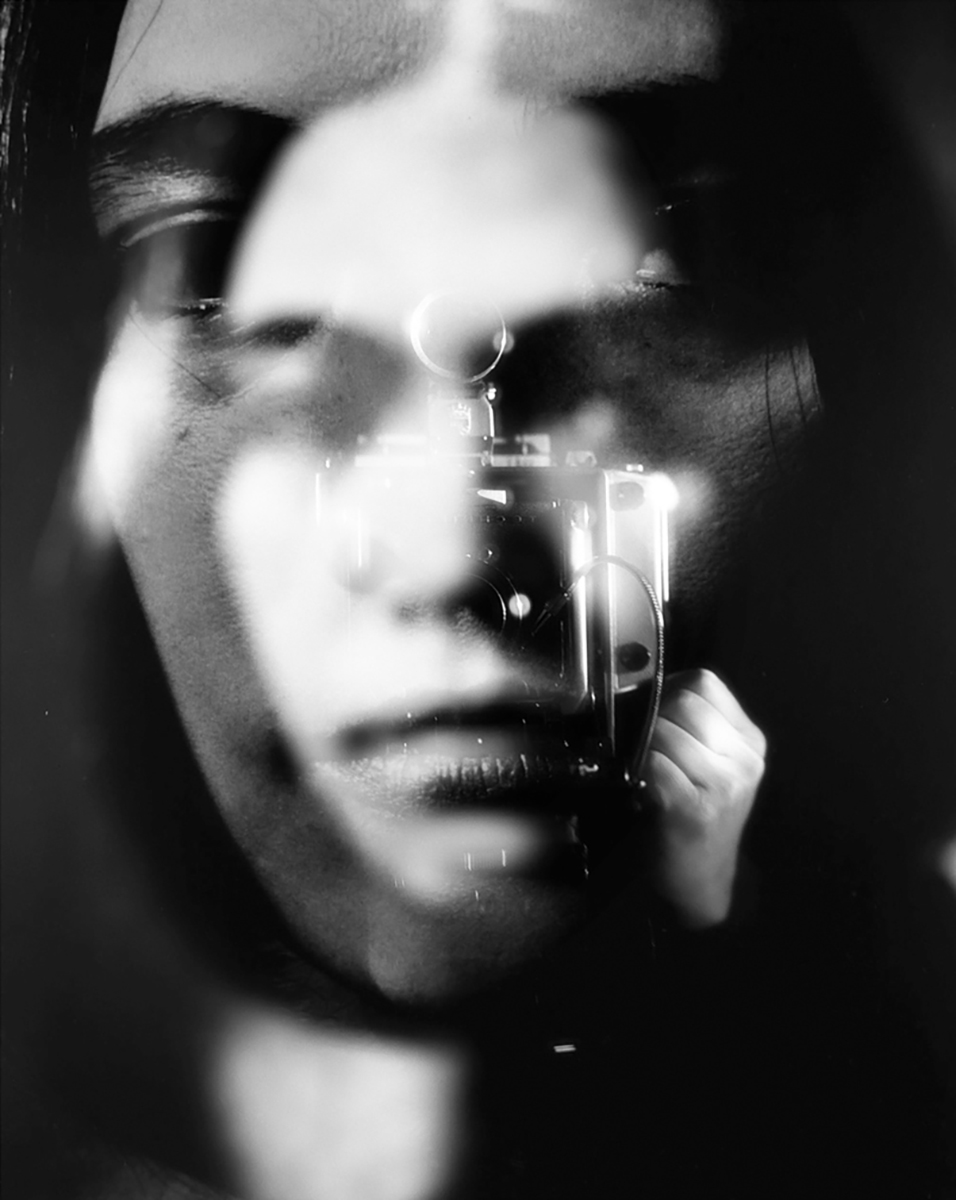 We are pleased to announce an exhibition called "Parallax" by Hideki Kuwajima in September.
He takes pictures of glasses and decanters with a large-format camera and makes a layered prints with transparencies of these images.
This has resulted in his most important series of works ; "The World," which recall mandalas.
This is his first exhibition in Osaka, his hometown in many years and will be a new start.
His father ran a photo studio in the family's house and the works which will be shown in this exhibition are based on ones which his father made and showed in
the studio.
Kuwajima photographed his father's work using double exposure as if he was peering at them and the new series was born in analog.
The key to his works as a professional artist is his father and the family studio.
The works contain both the artist's and his father's time, and Kuwajima interest in photography and the job of the phorographer as a child.
They also contain a sense of his father's strict character, which he sometimes feared, and their complicated relationship over many years.
While "The World" is regarded as multilayered visual quest, "Parallax" is a temporal, psychological search.
This will create a strong contrast with the earlier work.
Please enjoy it.
Artist Statement
The portraits which will be shown in this exhibition were photographed by my father in the 1950s and 60s.
At that time, portraits and advertising photographers were regarded as
regular photographers, unlike now. They were craftsmen who had a special technique and were part of a growing photographic industry.
It seemed very important and essential for my father to make his art works to improve his skill.
Regardless of whether the models were pros or amateurs, he
chose and photographed them based on his aesthetic view to shoot in the studio or on location.
These works expressed a distinct quality, as the models seldom smiled,
unlike the portraits and advertising photographs of the time.
There were a lot of photographs which my father created as
art works in his home-cum-studio.
When I first became aware of the things, the place he called "sha-jo"(studio) was like a cave in Hell for me.
When visitors came to the studio, he opened it and turned the lights.
It seemed the studio was filled with his art works instead of materials for the Coming-of-Age ceremony and other ceremonies connected to children Festival, I felt strange and frightened when I looked at them.
But now that I think about it, they just seem like strong expressions.
Because I was a child, I didn't understand the works well and I looked at them back and forth closer and farther away in the daytime only.
These art works were strange and scaring for me.
I felt as if I had been left in a dark space surrounding by unknown beings.
When the studio close at about 7pm, it was my job to switch off the lights on my father's orders.
There were so many strict rules in my house that I could not ask him the reason why. It made me rush faster than I should have up the stairs , switch them off and hurry back down.
As my father scolded me for any loud noise, I squinted as I did this task every day to finish it safely.
I wanted to close my eyes, but fumbling was impossible.
I switched the lights off based on the position of the art works.
As my eyes were open slightly, I could recognize each work as a portrait.
I felt they were different than before, I began to regard them as objects.
The encounter with these art works was an important experience for me to become an artist.
So I tried to make my these new works through my father's works with respect. This forced me to deal with my attitude as an artist instead of my father as an artist.
I aimed my camera at the portraits which my father had photographed through my memory and focused on the images, and the dim works which I had looked at in my father's studio appeared in the finder.
I focused on the works and focused on myself.
Repeating it was like measuring the invisible distance between my father and me.
I felt the close but distant memory which I could not measure would become more distant.
When I finished printing the first double- exposed image,
the parallax which was created by the different distances seemed like a symbol of the relationship between my father and me, my father's work and my work.