Ver.
UYAMA Toshinori
2016.7.5. tue.– 7.16. sat.
12:00-19:00/Tue-Fri 12:00-17:00/Sat Closed on Sun and Mon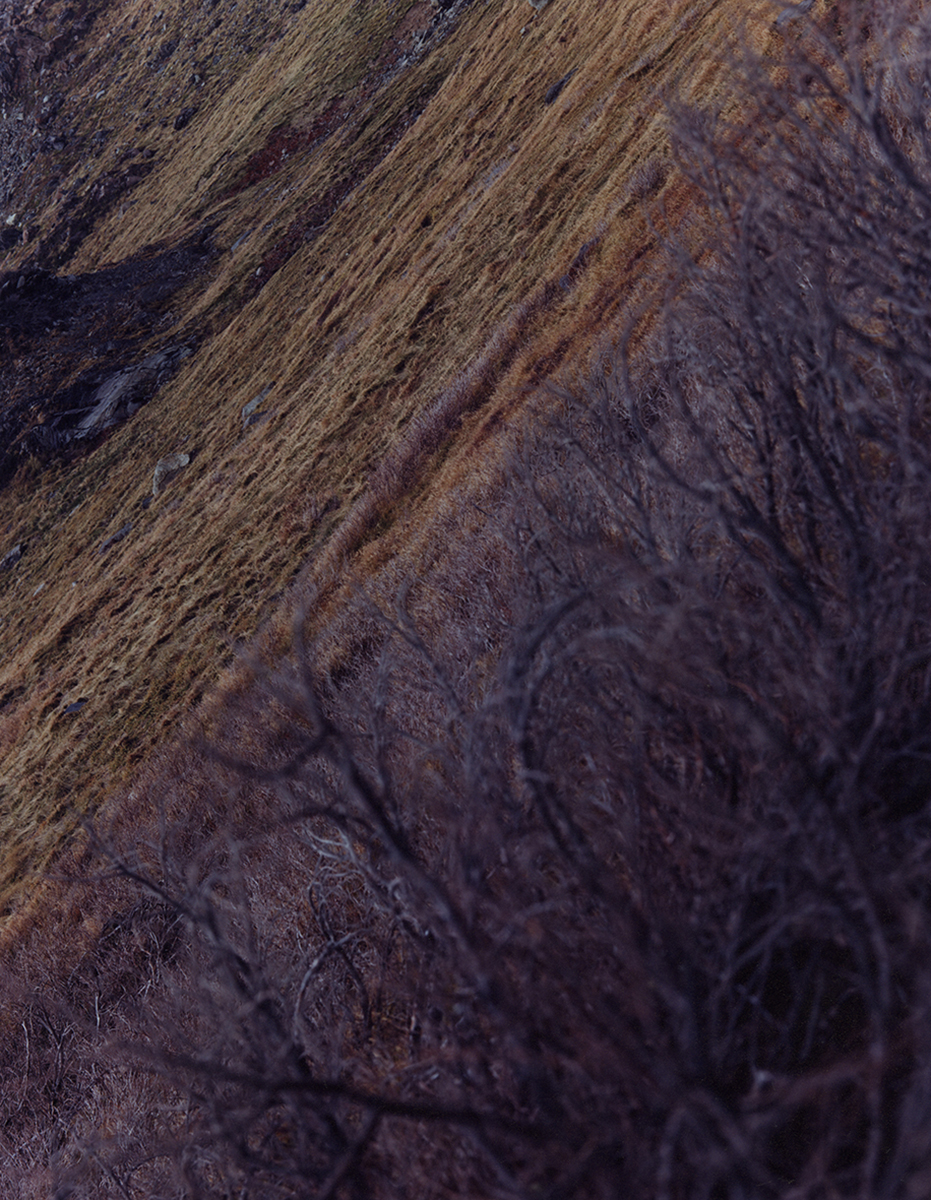 Uyama Toshinori has exhibited "after a stay," in which he photographed details of Japanese business hotels, and "through a window," a photo and video work focusing on scenery from a business hotel's window. In these two series, he photographed objects that usually go unnoticed or not consciously seen.
Places like these are sometimes interpreted as being somehow Purgatorial "non-places," or are presented along with related narratives. However, Uyama's work does not evoke stories of any kind. Rather, by substituting photographs for the places themselves, he brings about a mode of visual perception that deviates from both the idea of "landscape," based on interpretations and substitutions, and the natural-scientific perspective usually applied to phenomena such as volcanic craters.
The exhibition title "Ver." refers to "version," a concept that encompasses interpretation, opinion, heteromorphy, deformation, translation and conversion. When we hear tales or myths about the origin of a land, we tend to interpret the "scenery" of that land in a manner close to these narratives. Meanwhile, when we view a location from a scientific vantage point, it transforms our visual approach to the place accordingly. These perspectives of "narrative" and "place" deliver valid experiences, but the work shown here provides a different sort of visual encounter and introduces a new interpretation of the target space from another angle.
UYAMA Toshinori
1976 Born in Osaka
■solo exhibition
2015 "through a window" The Third Gallery Aya , Osaka
2014 "through a window" KONICA MINOLTA PLAZA , Tokyo
2012 "after a stay " Port Gallery T,Osaka
2010 "LAND" Port Gallery T,Osaka
■Group exhibition
2016 "satellite824" gallery make , Kyoto
2015 "The 16th KONICA MINOLTA FOTO PREMIO
Annual Award Exhibition" KONICA MINOLTA PLAZA, Tokyo
2014 " neo824″ The Third Gallery Aya , Osaka
2013 " The 16th Taro Okamoto Award for Contemporary Art" 
Taro Okamoto Museum of Art Kawasaki , Kanagawa
2010 "Mio Photo Award 2009" Mio Hall,Osaka
2010 "DOOR to DOOR 2010" Port Gallery T,Osaka
2009 "Tokyo Wonder Wall 2009"
Museum Of Contemporary Art Tokyo,Tokyo
■Awards
2015 Special Award, KONICAMINOLTA FOTO PREMIO 2014
2012 selected for Taro Okamoto Award for Contemporary Art
2011 selected for TOKYO FRONTLINE PHOTO AWARD 2011
2010 Honorary award , Mio Photo Award 2009
2009 selected for Tokyo Wonder Wall 2009
■etc
2012 TOKYO PORTFOLIO REVIEW Vol.5  Arts Chiyoda 3331,Tokyo