WHISPERS OF SLEEPLESS PLANTS
IWATANI Yukiko
November 25 Sat, – Desember 23 Sat, 2017
12:00-19:00/Tue-Fri 12:00-17:00/Sat 
Closed on Sun and Mon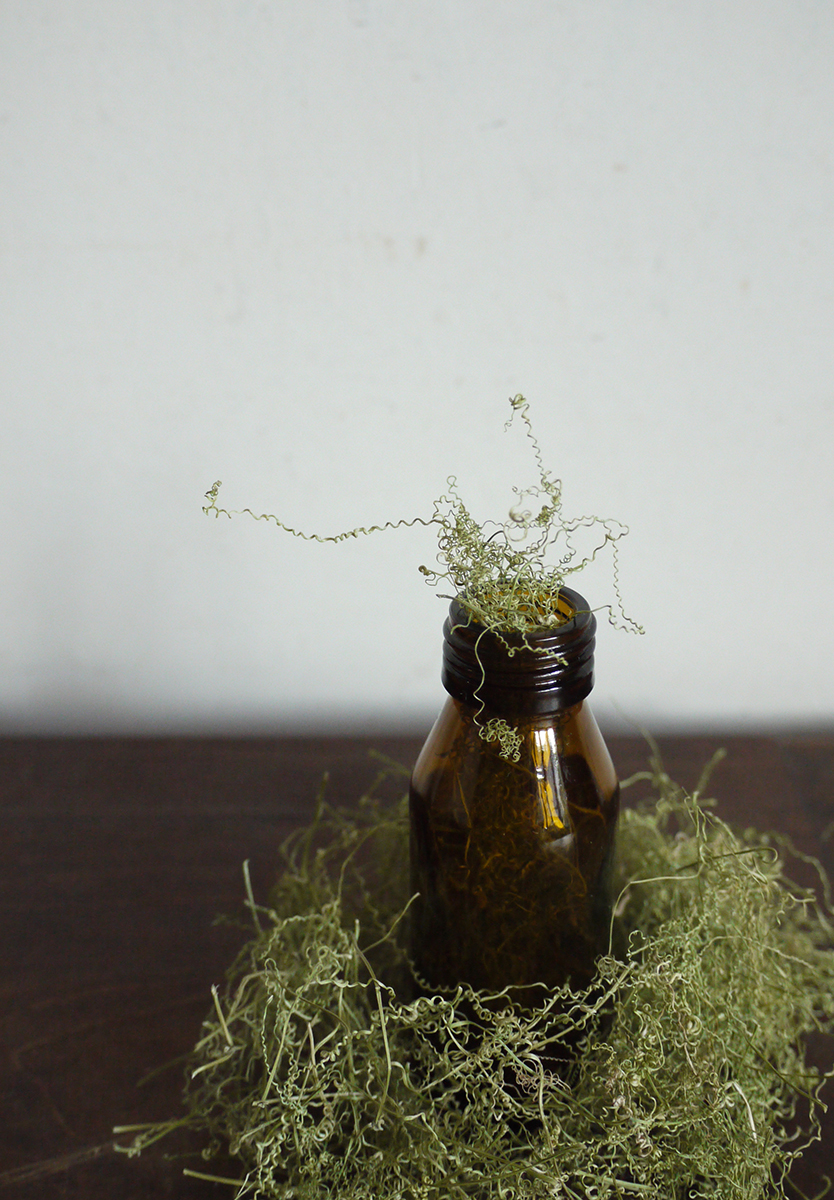 The Third Gallery Aya is very pleased to announce a solo show of works by Iwatani Yukiko, entitled WHISPERS OF SLEEPLESS PLANTS.
Iwatani Yukiko creates three-dimensional works and installations works based around plants collected near the exhibition venue.
This show is composed of small works and videos that combine plants collected in the vicinity of The Third Gallery Aya with everyday items such as convenience store cups, energy drink bottles and smartphones.
Viewing plants and objects in this way, we become aware of new aspects of contemporary society that linger tranquilly in the mind.