NU・E: New Selections from 1992-1997 Exhibitions @03FOTOS
NARAHASHI Asako
2017.1.28 sat.– 2.18 sat.
12:00-19:00/Tue-Fri 12:00-17:00/Sat 
Closed on Sun and Mon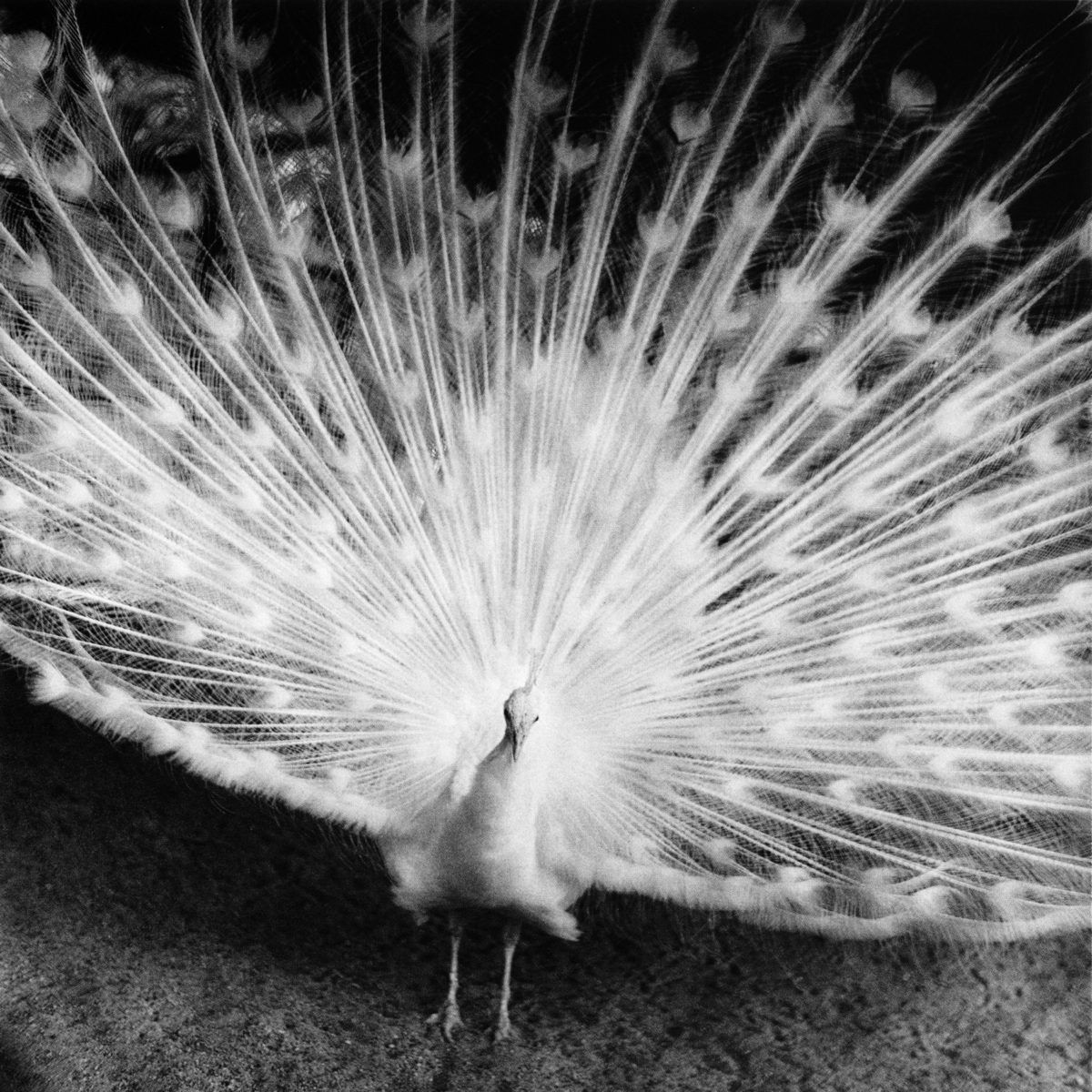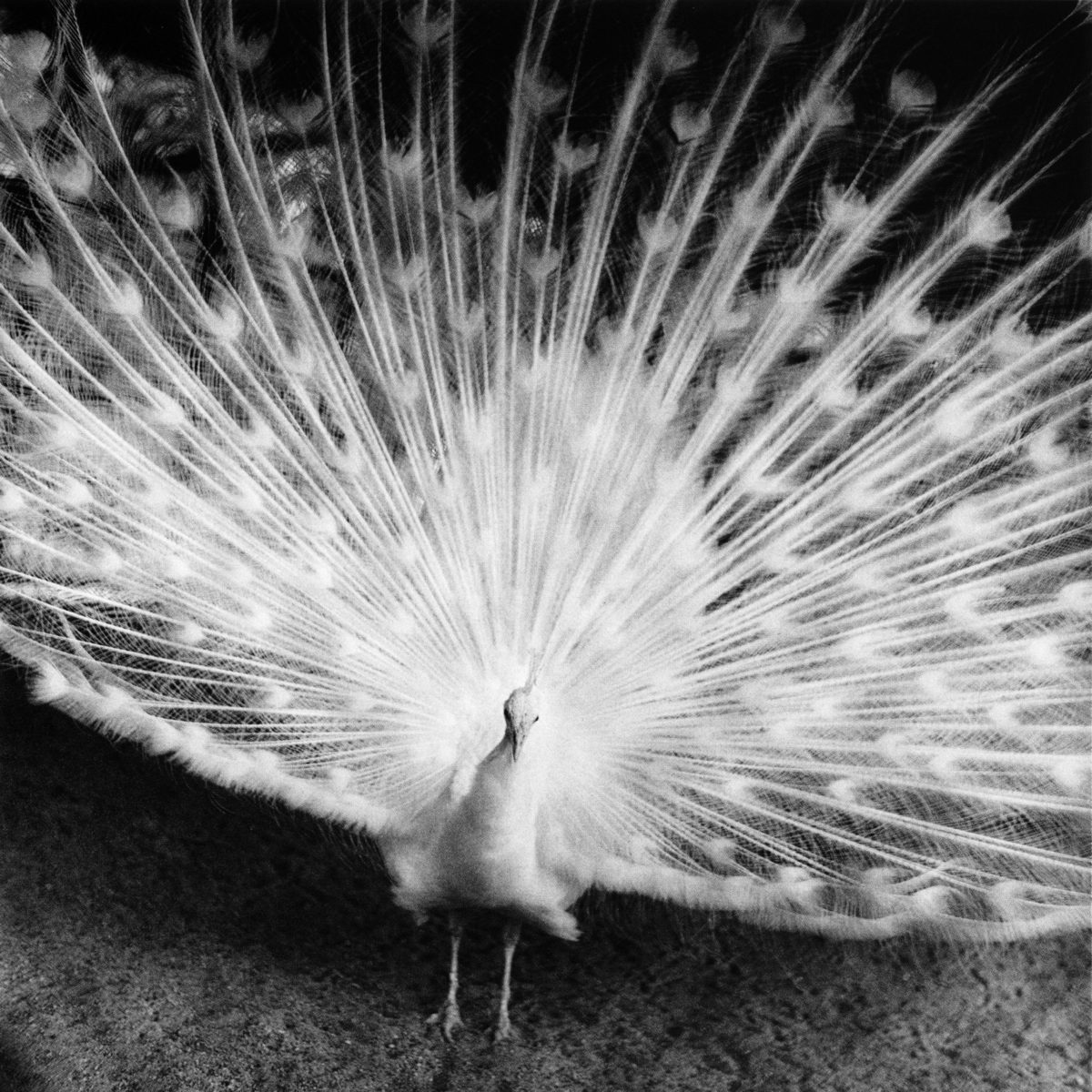 We are pleased announce our first exhibition of 2017, a solo show by Narahashi Asako entitled NU・E.
At this exhibition, we will show a new selection of her vintage prints from the exhibition series NU・E, which was held 17 times at 03FOTOS from 1992 to 1997.
This is the second time the NU・E series, the starting point of Narahashi Asako's work, has been shown at The Third Gallery Aya, following an exhibition in 1998.
The spirit of NU・E (nue, a kind of legendary composite animal) visible in the landscape of Japan can only be captured through photography, and years after the series began, we feel strongly the wonder and eeriness of the unique world expressed in Narahashi's work.
Narahashi Asako
Outline
Born in Tokyo.
Graduated from Waseda University, majoring in art of the faculty of Literature.
Participated in FotoSession in school days.
After graduation, started on one-man shows, opened the foot gallery 03FOTOS.
Lives in Tokyo.
Award
| | |
| --- | --- |
| 1998 | Newcomer's Award of the Photographic Society of Japan |
| 2003 | 16th Award of Syashin-no-Kai |
| 2008 | 24th The Higashikawa Prize ; Domestic Photographer Prize |
Selected Solo Exhibition
2023
In Spring, It's the Dawn.PGI, Tokyo, Japan
2022
N/A. Visual Arts Gallery, Osaka, Japan
2021
Drifting but never sinking. IG Photo Gallery, Tokyo, Japan
CHIBA FOTO-Sea Side Line. The Historical "Yukari no Ie" House in Inage, Chiba, Japan
2017
NU・E :New Selections from 1992–1997 Exhibitions @03FOTOS. The Third Gallery Aya, Osaka, Japan
ASAKO NARAHASHI – A RETROSPECTIVE. IBASHO Gallery, Antwerp, Belgium
2016
Ever After. Gallery 722, Okayama, Japan
2015
Biwako. galleryMain, Kyoto, Japan
2013
Horikawa Horizon. Tyukyo University Art Gallery C-Square, Nagoya, Japan
2012
seen when too far away ―Amsterdam and Kurohime. photographers' gallery, Tokyo, Japan
in the plural. Zeit Foto Salon, Tokyo, Japan
2011
Coming Closer and Getting Further Away. Galerie Wouter van Leeuwen, Amsterdam, Netherland
2010
Asako Narahashi. Ilan Engel Gallery, Paris, France
2009-10
half awake and half asleep in the water. Gun Galley, Stockholm, Sweden
Coming Closer and Getting Further Away. Tokyo Art Museum, Tokyo, Japan
funiculi funicula. Port Gallery T, Osaka, Japan
2008
half awake and half asleep in the water. Galerie Priska Pasquer, Köln, Germany
another side. Kurenbo, Tokyo, Japan
half awake and half asleep in the water, Yossi Milo Gallery, N.Y.
2007
half awake and half asleep in the water 06/07. Zeit Foto Salon, Tokyo, Japan
2005
half awake and half asleep in the water 04/05. Zeit-Foto Salon, Tokyo, Japan
2004
half awake and half asleep in the water, BankART1929. The Holl of Basyamichi, Yokohama, Japan
2003
funiculi funicula. photographers'gallery, Tokyo, Japan
half awake and half asleep in the water 2003. il tempo, Tokyo, Japan; traveled to photographers'gallery, Tokyo, Japan
2002
half awake and half asleep in the water. il tempo, Tokyo, Japan
Kabuki no Kuni 02. photographers' gallery, Tokyo, Japan
2001
Recent Works. 03FOTOS, Tokyo, Japan
NU-E' Misterijas Dokumentalitate. Latvijas Fotografijas Muzejs, Riga, Latvia
2000
Kabuki no Kuni. Studio Ebis Photo Gallery, Tokyo, Japan
1999
NU-E–selected in Tokyo. il tempo, Tokyo, Japan
1998
NU-E. The Third Gallery Aya, Osaka, Japan
1992–97
NU-E series(17 times). 03FOTOS, Tokyo, Japan
1992
Umaretuki no Hiru to Yoru. A part of ASG Garanya Final Exhibitions, Nagoya, Japan
1991
Kagetomo. 03FOTOS, Tokyo, Japan
1990
Mata Yuku Hito. 03FOTOS, Tokyo, Japan
1989
Dawn in Spring (3 times). Gallery Kaido, Tokyo, Japan
Selected Group Exhibtition
2021
Paris Photo 2021. Grand Palais Éphémère, Paris, France
CHIBA-FOTO. The Historical "Yukari no Ie" House in Inage, Chiba, Japan
Contemporary Photographs in Japan 1985-2015. Tokyo Photographic Art Museum, Tokyo, Japan
Past and Present-Positionen japanischer Fotografie. Mönchehaus Museum Goslar, Goslar, Germany
2020
Sleeping: Life with Art. The National Museum of Modern Art, Tokyo, Tokyo, Japan
2019
Nurikabe. Tetsuo's Garage, Nikko, Japan

2018
Paris Photo 2018. Grand Palais, Paris, Japan
Amana Collection. IMA Gallery, Tokyo, Japan
DESIGNART TOKYO 2018. Herno Minamiaoyama, Tokyo, Japan
MOMAT Collection: Uncertain Photography--From the Photographs in 2000's Japan.
2017
Seize the Uncertain Day. Chinretsukan Gallery (The Univercity Museum, Tokyo University of Arts), Tokyo, Japan
2016
20 Year Anniversary TOP Collection: Tokyo Tokyo and Tokyo. Tokyo Photographic Art Museum, Tokyo, Japan
Japanese Photography from Postwar to Now. San Francisco Museum of Modern Art, San Francisco, CA
Festival Images Vevey 2016. Images Vevey, Vevey, Switzerland
"Le Bal" Hommage à Etsuro Ishihara. ZEIT-FOTO SALON, Tokyo, Japan
Shape of Scenery. Ashikaga Museum of Art, Ashikaga, Japan
Get closer and go away 1985/2015 A case of Vietnam. photographer's gallery, Tokyo, Japan
2015
Mons 2015 / Regards de Femmes. Mons Maison Folie, Mons, Belgium
2014
Songs from the Heart. Breda Photo, Breda, Netherland
2013–14
A Sense of Place. Pier 24 Photography, San Francisco, CA
2013
Edo Pop The Graphic Impact of Japanese Prints. Japan Society Gallery, New York, NY
2 years after, Nature, Art, and Requiem. The Museum of Modern Art, Ibaraki, Mito, Ibaraki
2012
Sweet & Salt Water and the Dutch. Kunsthal Rotterdam, Rotterdam, Netherland
2010
Troubles de l'objectif. Hospice d' Havre, Tourcoing, France
Summit of the Six. Vanguard Gallery, Shanghai, China
2009
Japan meets China–Our Future reflected in Contemporary Art. Tochigi Prefectural Museum of Fine Arts, Utsunomiya, Japan
2008
Water in Photography. Huis Marseille Museum for Photography, Amsterdam, Netherland
2008
Heavy Light. ICP, New York, NY
2006
Rapt! 20 contemporary artists from Japan. Centre for Contemporary Photography, Melbourne, Australia
2002–03
Black Out : Contemporary Japanese Photography. The Japan Foundation, Roma, Italy; traveled to Paris, France; Tokyo, Japan
2001–02
Kiss in the Dark. Tokyo Metropolitan Museum of Photography, Tokyo, Japan; traveled to Marugame Genichiro Inokuma Museum of Contemporary Art, Marugame, Japan
1999
TONPU- 8 photographers in Japan. 051 Gallery, Pusan, Korea
1998
Eyes of Women Photographers, A part of Tokyo Photography Month '98. Tokyo Metropolitan Museum of Photography, Tokyo, Japan
1998
Photography Today; The Absence of Distance National Film Center, The National Museum of Modern Art, Tokyo, Japan
1996–2000
main 2 persons-shows (5 times)
1995–96
Another Reality; Aspects of Contemporary Photography. Kawasaki City Museum, Kawasaki, Japan
Publication
| | |
| --- | --- |
| 2023 | In Spring, It's the Dawn. Tokyo: Osiris |
| 2018 | Gips. Tokyo: Osiris |
| 2015 | Biwako. Tokyo: CITY RAT press and 03FOTOS |
| 2013 | Even After. Tokyo: Osiris |
| 2012 | seen when too far away. Tokyo: Photographers' gallery |
| 2009 | Coming Closer and Getting Further Away;Asako Narahashi 2009 / 1989. Tokyo: Osiris |
| 2007 | half awake and half asleep in the water. Paso Robles: Nazraeli Press |
| 2003 | FUNICULI FUNICULA. Tokyo: Sokyusya |
| 1997 | NU・E. Tokyo: Sokyusya |
| 1996-2000 | Ishiuchi, Miyako and Narahashi, Asako. Foto Magazine "main". |
Collection
The National Museum of Modern Art, Tokyo
Tokyo Metropolitan Museum of Photography
Houston Museum
San Francisco Modern Museum of Art
J. Paul Getty Museum
Shanghai Art Museum
Hokkaido Higashikawa Town
Okinawa Prefectural Museum & Art Museum
Huis Marseille Museum for Photography
Joy of Giving Something Foundation
BankART 1929