Ophelia
IMAI Hisae
Saturday, April 2, 2022 – Saturday, April 30, 2022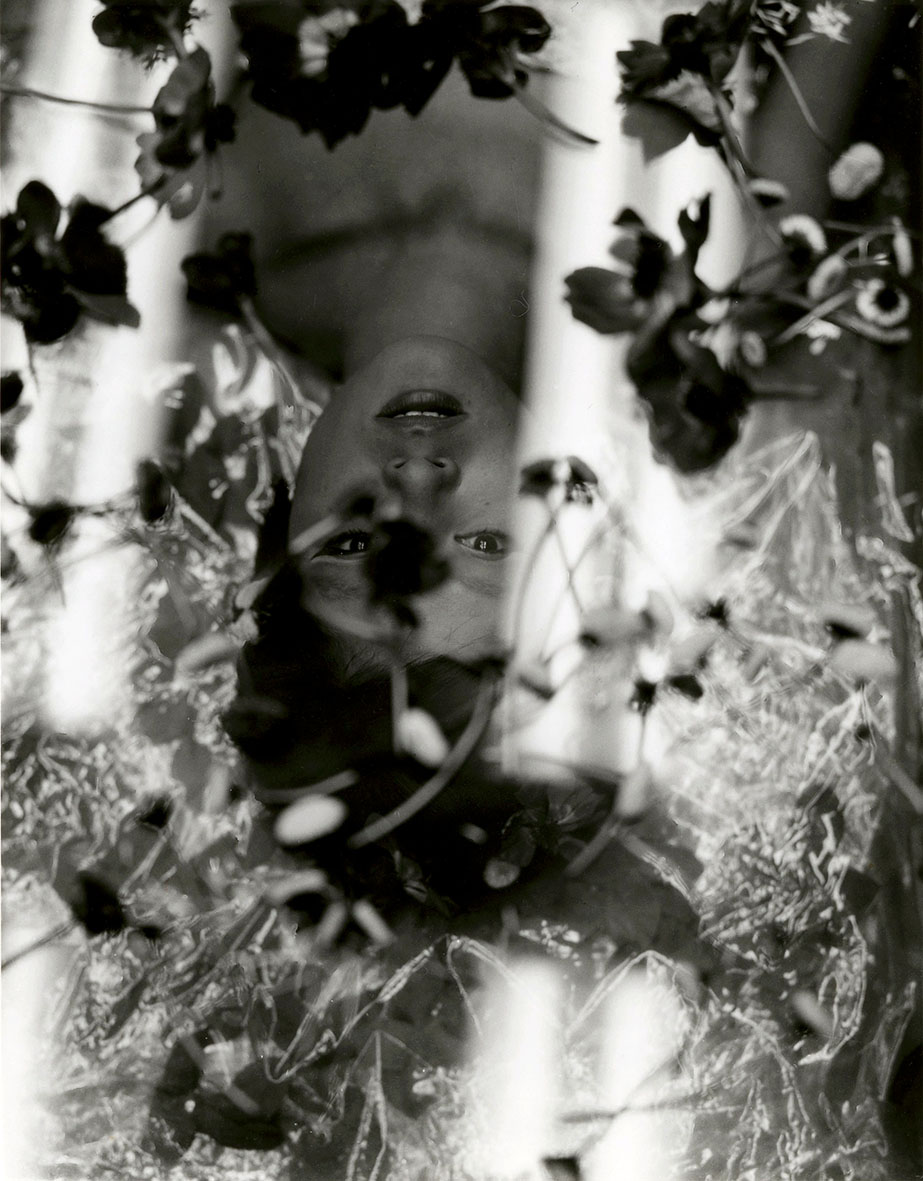 We are pleased to announce a solo exhibition of the work of IMAI Hisae, titled Ophelia, which is held from April 2nd to April 30th.
Following her 1950s debut, Imai Hisae drew considerable attention with avant-garde images expressing the literary world of her imagination, as typified by Ophelia. After a car accident threatened to take away her sight, she shifted to horses as a photographic subject, and her early work gradually became more obscure. This is the first exhibition to present her early masterworks, from Daydream (1956), shown in her first solo exhibition, to the Energy series launched in 1964.
The Third Gallery Aya is proud of our track record of showcasing underrecognized Japanese female photographers, including Yamazawa Eiko, known as one of Japan's pioneering female photographers, and Okanoue Toshiko, a contemporary of Imai's who is known for her striking photo-collages. Our goal is to contribute to the reappraisal and recognition of these important artists.
Imai Hisae
Outline
| | |
| --- | --- |
| 1931 | Born in Tokyo, Japan |
| 1952 | Graduated from Bunka Gakuin |
| 2009 | Died |
Prize
| | |
| --- | --- |
| 1956 | The Newcomer's Award from the Photographic Society of Japan |
| 1960 | Camera Geijutsu Art Award |
| 1969 | Great Print Makers of Today |
| 1971 | Annual Award Show Silver prize |
| 1978 | Photographic Society of Japan Annual Award |
| 2010 | Japan Racing Association Award for Distinguished Service 2009 JRA Equine Culture Award |
Solo Exhibitions
2022
Ophelia. The Third Gallery Aya, Osaka, Japan

1977
Le monde enchanteur des chevaux. Brussels, Belgium; traveled to Paris, France
1975
Lone. Takashimaya Osaka, Osaka, Japan

1971
Travel to the Horses. Shinjuku Nikon Salon, Tokyo, Japan

1963
Lone, Rose Party. Fuji Photo Salon, Tokyo, Japan

1961
Model and North Wind. Gekko Gallery, Tokyo, Japan

1960
Ophelia. Konishiroku Photo Gallery, Tokyo, Japan

1959
A Donkey, the King and Myself. Gekko Gallery, Tokyo, Japan
Summer Memories. Fuji Photo Salon, Tokyo, Japan
1957
Scenery of Mental Image. Fuji Photo Salon, Tokyo, Japan

1956
Daydreams. Matsushima Gallery, Tokyo, Japan
Selected Group Exhibition
2022
Paris Photo 2022 Online Viewing Room.
Photographer Imai Hisae x Beautiful Ink World. YOHAKU, Tokyo, Japan
2021
Paris Photo 2021. Grand Palais Ephémère, Paris, France
1962
NON curated by FUKUSHIMA Tatsuo. Matsushima Gallery, Tokyo, Japan

1960
Contemporary Photography Exhibition 1960. The National Museum of Modern Art, Tokyo, Tokyo, Japan

1958
The First Exhibition of the Japan Women Photographers' Society. Konishiroku Photo Gallery, Tokyo, Japan

Publications
| | |
| --- | --- |
| 2022 | Hisae Imai. Kyoto: AKAAKA Art Publishing |
| 1999 | Champion/Taiki Shuttle.Tokyo: Kadokawa Shoten Publishing |
| 1995 | TAKE Yutaka's 1000 won. Tokyo: Kadokawa Shoten Publishing |
| 1994 | okai Teio. Tokyo: Kadokawa Shoten Publishing |
| 1987 | Applause to Thoroughbred. Tokyo: Genkosha |
| 1985 | Symboli Rudolf. Tokyo: Kadokawa Shoten Publishing |
| 1980 | The Thoroughbred. Tokyo: Azuma Publishing |
| 1977 | Hippolatry: le monde enchanteur des chevaux. Kyoto: Shinshindo Publishing |
Public collection
Nihon University, Tokyo, Japan
The Museum of Modern Art, New York, New York, NY
George Eastman House Collection, Rochester, NY
Bibliothèque nationale de France, Paris, France
Museum für Kunst und Gewerbe Hamburg, Hamburg, Germany
Kawasaki City Museum, Kawasaki, Japan
Tokyo Photographic Art Museum, Tokyo, Japan
Kiyosato Museum of Photographic Arts, Hokuto, Japan