Tokyo After 1,000 Years
KODAMA Fusako
October 17 Tue. – November 11 Sat, 2017
12:00-19:00/Tue-Fri 12:00-17:00/Sat 
Closed on Sun and Mon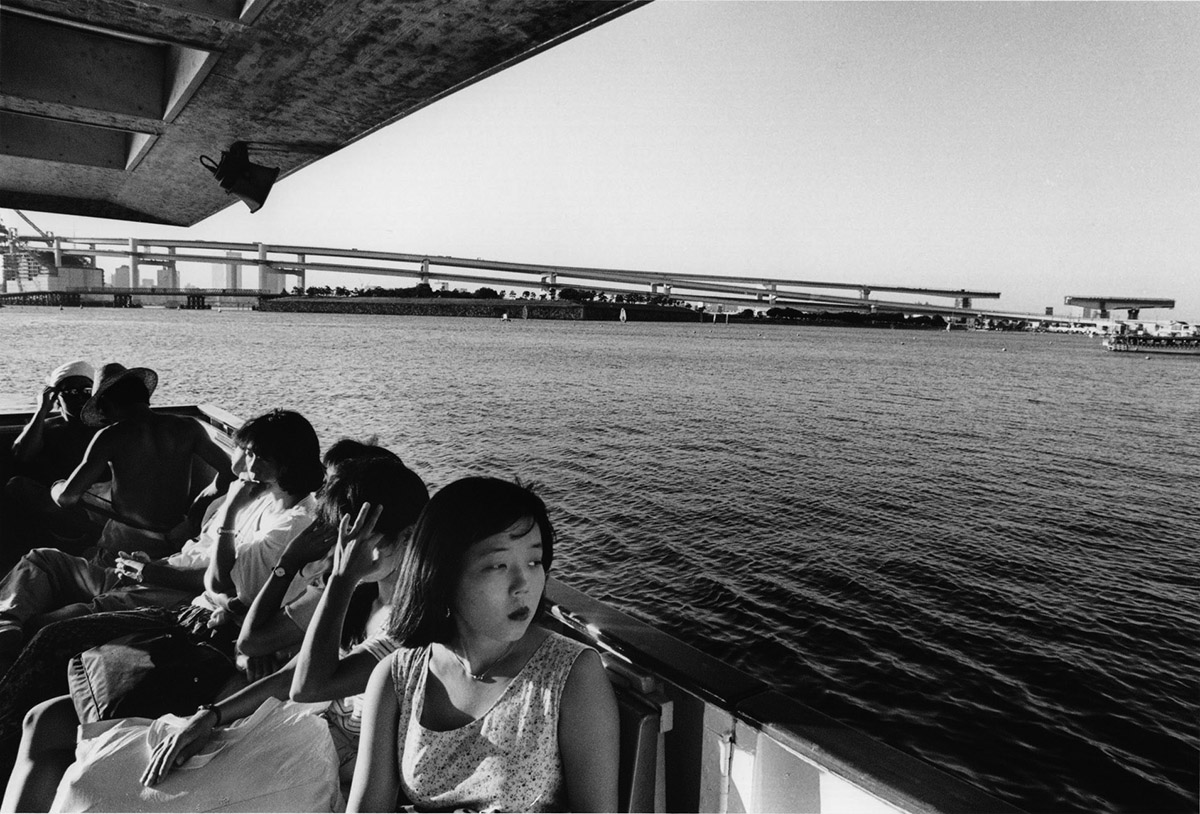 The Third Gallery Aya is very pleased to announce a solo show of works by Kodama Fusako, entitled Tokyo After 1,000 Years.
Tokyo After 1,000 Years, which first appeared in 1992, consists of snapshots taken in 1991 and 1992. It is a compilation photos that ran in the culture pages of the Mainichi newspaper, were released by Kyodo News, and appeared in Asahi Camera. The pictures she took of the Tokyo cityscape and people have a luminous transparency that contradicts the negative implications of the phrase "economic bubble," the phase that was just drawing to a close at that time. They have an otherworldly quality. Kodama's photographs present an objective image of the way we were at that time, when we believed quite naturally that these halcyon days would go on indefinitely. I always feel it is difficult to explain the expressive power of snapshots in words, and it is hard to convey how effectively Kodama's snapshots capture the atmosphere of the city and its people in a way only photographs can. They are convincing proof of the power of snapshots to render unseen realities visible.
Today, the practice of printing and serializing photos in various newspapers and magazines has faded nearly to extinction, and was undergoing unexpected changes even at that time. It seems that the fact her photos of this era were published almost instaneously in print media contributed to their power to capture the atmosphere of that era. What is the difference between that state of affairs and today's proliferation of social media? What impact is the current situation having on photography?
When these snapshots of Kodama's first appeared, I wondered how she was able to take them, and I still wonder today. The title Tokyo After 1,000 Years seems a suitable key phrase for understanding Kodama's work. It is still hard to know what to make of the artist's prediction that the medium of photography will reveal things only knowable 1,000 years from now, but around 20 years later, we can say with confidence that it is at least a few percent accurate.