white study
UYAMA Toshinori
July 18 – 29, 2017
12:00-19:00/Tue-Fri 12:00-17:00/Sat 
Closed on Sun and Mon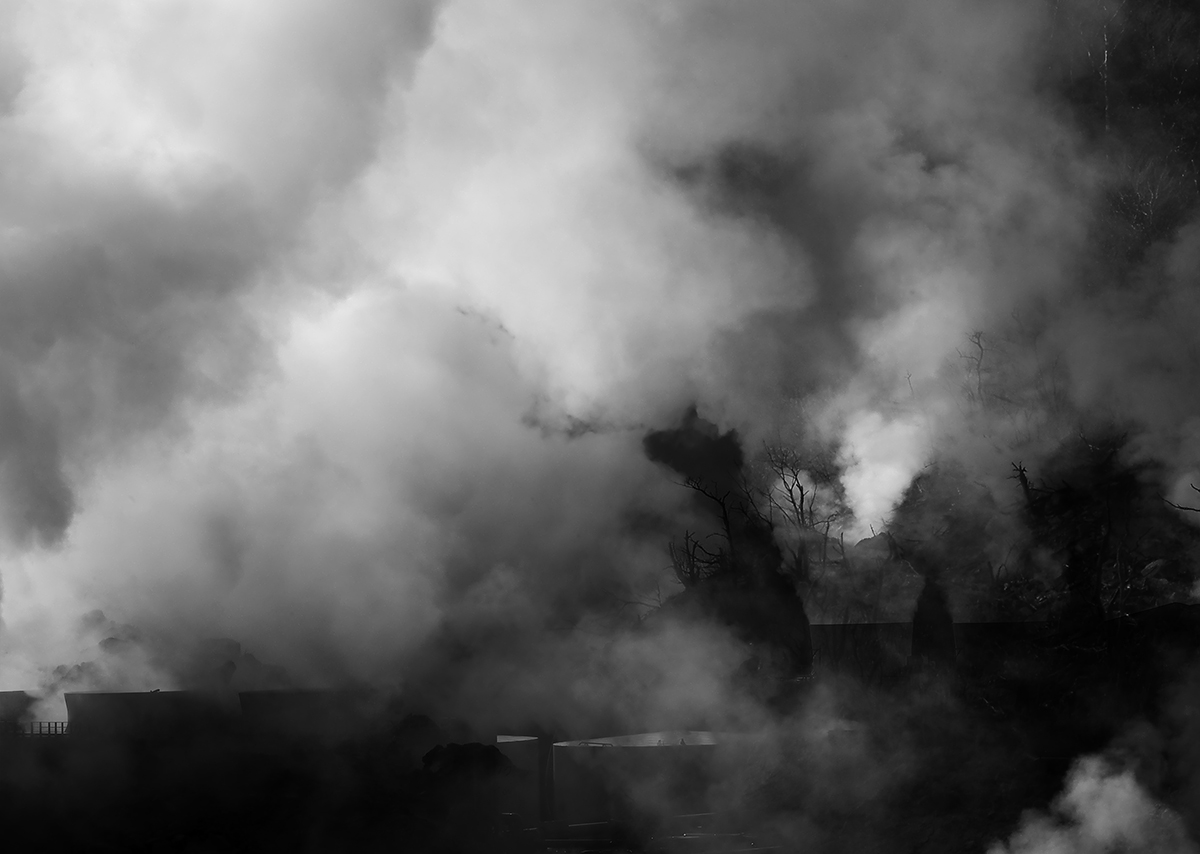 Thus far, Uyama Toshinori has exhibited Through a Window, a photo and video work featuring scenery from business hotels' windows, and Ver., in which he shot sites generated by crustal deformations such as volcanic activity, bringing about a completely different visual perception of "landscape" established through new interpretations.
In this exhibition, Uyama presents photographs of volcanic smoke, rising fog, clouds, and wavering columns of steam generated by human activity.
Instead of recognizing the specific contents of each, the viewer perceives white, ambiguous masses that block visual information. By transferring the images onto a wide range of supports and arranging them in various ways, the artist loosens our cognitive tendencies to single out specific images and broadens perception of the phenomena themselves.